This post was updated April 2021
This post all about finding the perfect & budget friendly summer outfit for afo & orthotic wearers and was written by Trend-Able's intern Cori Fischer. This post does contain affiliate links that when used provide a small commission. This does not impact the price for you at all, but it does help me to offset some of my website expenses. Thanks for reading & supporting Trend-Able
Xo
Lainie
My name is Cori Fischer. I am 20 years old and have a movement disorder that requires me to wear an AFO brace on each leg. Summer can be a tough season, especially with clothes. I know how hard it can be if you don't want your braces, or scars, to show all of the time, but most summer clothes require you to do so. I have had six leg surgeries & as a result, have many scars on my legs which can sometimes be nice to cover up on occasion.
After reading one of my favorite Trend-Able Posts called, To Cover or Not To Cover Your Leg Braces, I put together a summer clothes guide to help you cover up those braces or scars, boost your confidence, and help you to rock the summer in style without going broke!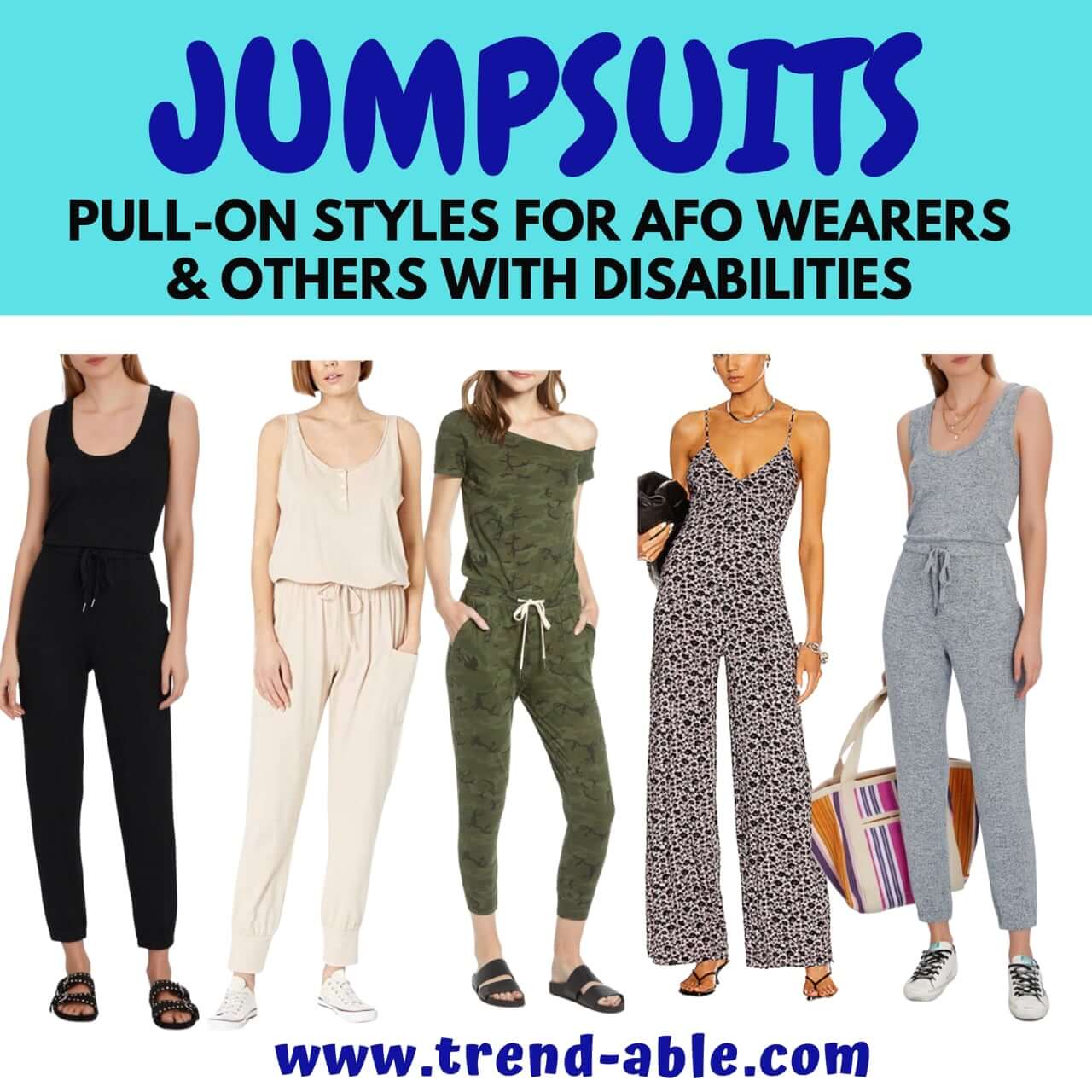 I have fallen in love with jumpsuits recently. They come in so many different colors and styles that there is a perfect one out there for you. I love how they cover my braces, but still look so cute and fashionable, and are so light and comfortable to wear. I have had really great luck finding jumpsuits for super great prices at discount stores. Click on the photos below to shop my finds: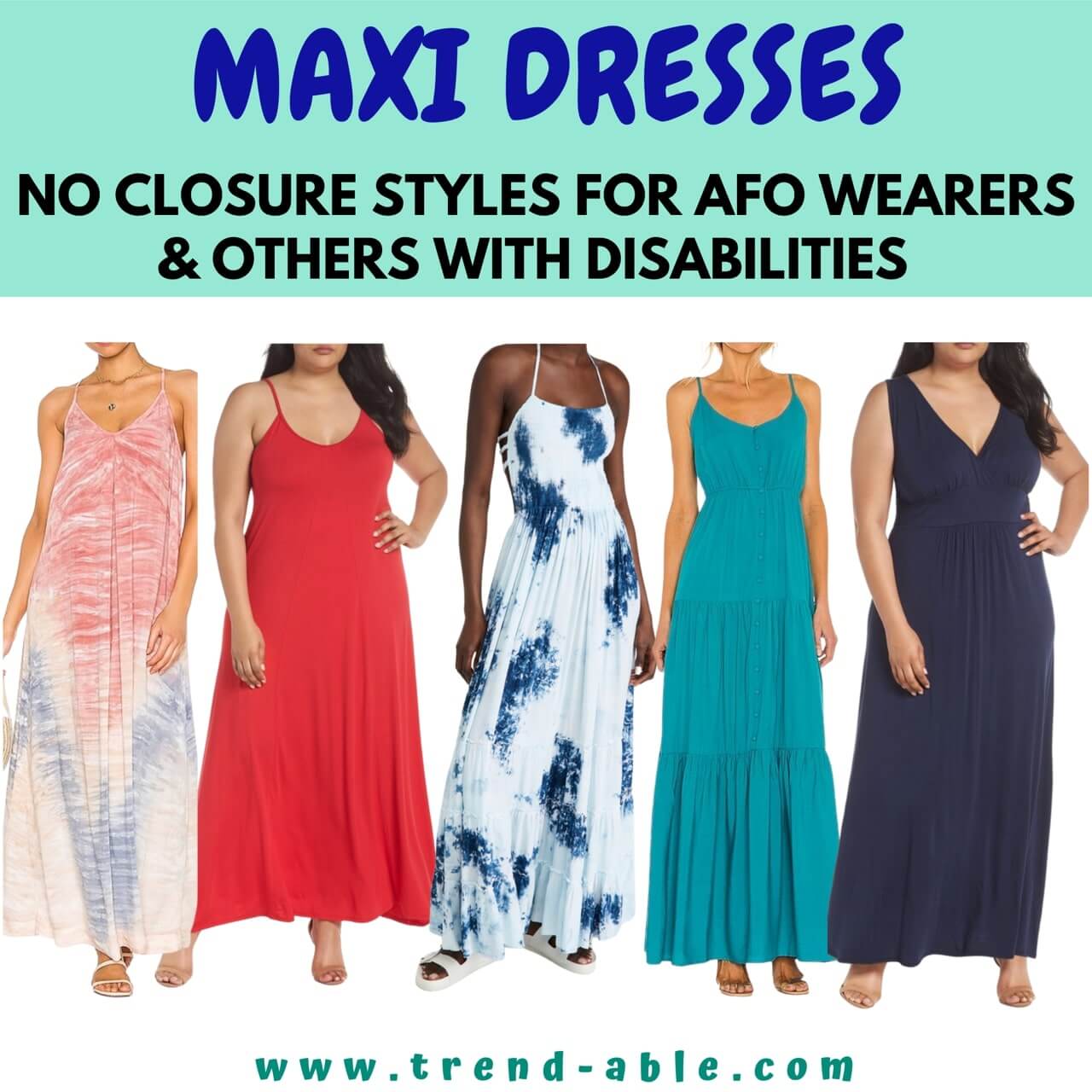 Long dresses and maxi skirts are also the perfect clothes to add too that summer wardrobe. They are great because they can also help to keep you cool and comfortable on those brutally hot sunny days. Click on the photos below to shop: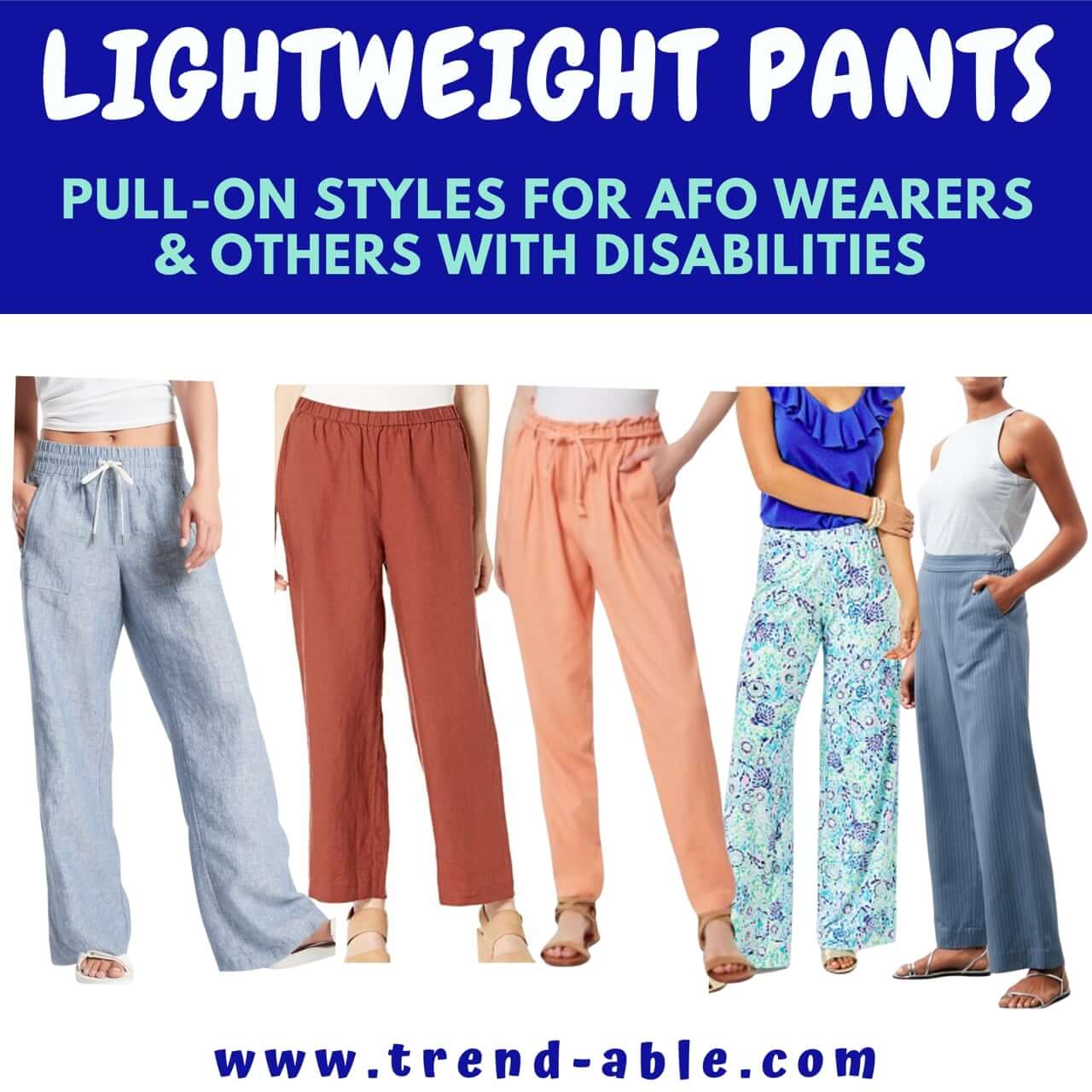 Another idea to help rock your summer wardrobe are long lightweight pants in breathable fabrics. I love the pants pictured above because the bottom is wide enough to get my braces through the pant leg, and they hide the brace and look super cute. I have also fallen in love with one- shoulder tops; the one I am wearing you can buy here. I have also provided a sampling of similar styles below. Click on the photos for store info & pricing.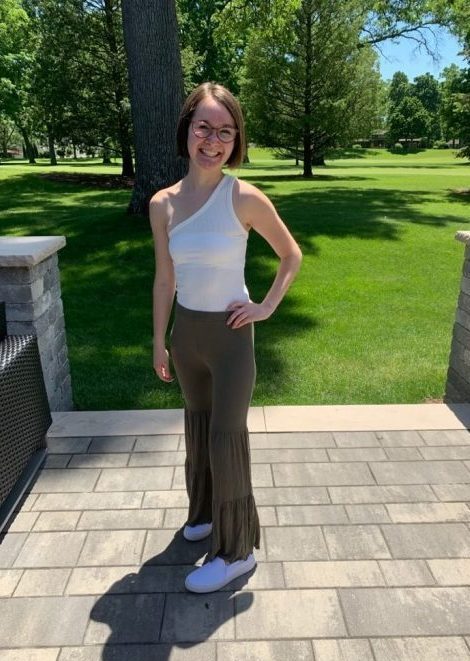 In all of these photos, I am wearing these white wide width sneakers by Keds. I have found that they work great with my braces, even though I wear two different types of braces. These shoes are the perfect pair to add to your wardrobe and they come in many different colors. They are super comfortable, and I love how they look and complete each of the outfits. Of course I always refer to Lainie's Trend-Able Posts like this one on Sandals for Afos for other fashionable sneakers & affordable sandals to fit my afos. Click on the photos below to see some of my favorite summer shoes:
So, to the Trend-Able Tribe, I hope these outfits help you boost your confidence and rock your 2020 summer without needing to spend a fortune. Instead of hiding away from summer, I challenge you to go out there and show the world how amazing you and your wonderful braces and/or scars can be. I would love to know what you think of my pics in the comments section below and/or by joining us on our Facebook & Instagram Pages.