Note: This Post was previously published and has been updated with current content.
You don't realize how many everyday tasks require the use of a pincher grip until you don't have one. To clarify, I have pinchers (fingers).  It's the gripping part that doesn't cooperate.
Although I try to be positive and live my best life despite having peripheral neuropathy, it's the small things that can be the most frustrating and get me off my groove. Btw, if you have no clue who I am, or what I have, start here.
When you don't have a pincher grip due to fine muscle weakness, it's very difficult to pick up dropped change, crumbs of food, and basically any other small and flat item.
Although I do own one of those long grabber sticks that help people with a weak grasp reach and pick up things, my problem is just that I have a weak pincher grip and not bending down. Frankly, I can use all the exercise I can get.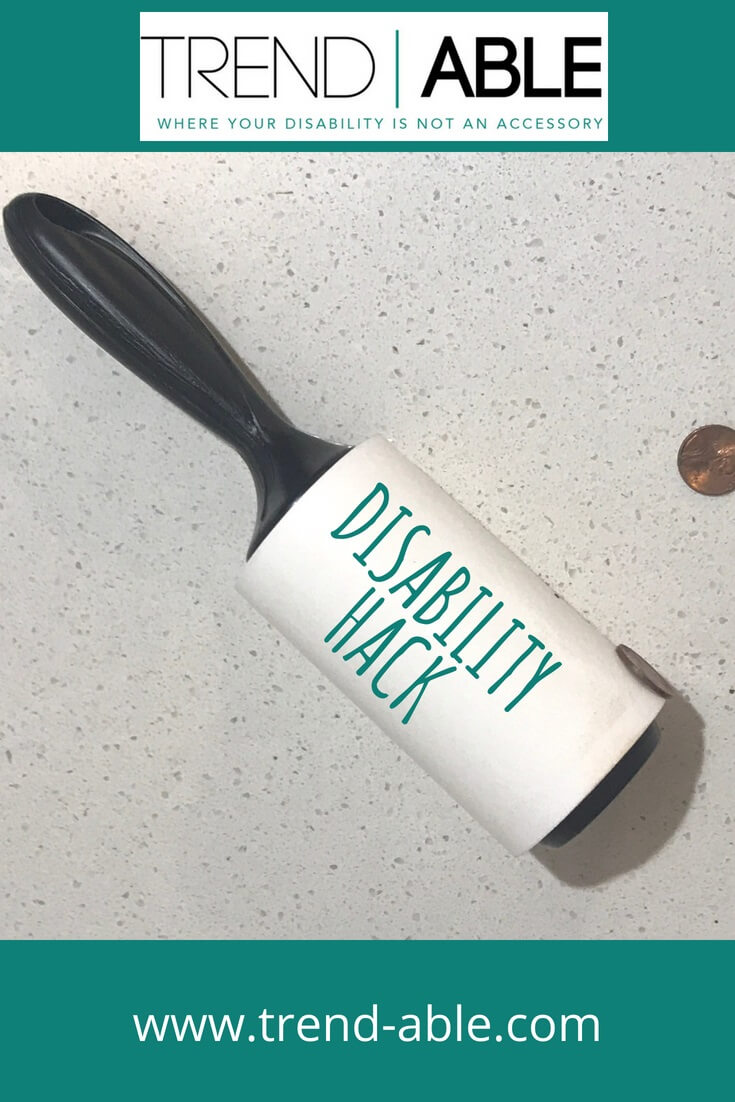 So, I was pretty pumped when I discovered that I could repurpose a lint brush to be a mini grabber device. They come in a ton of sizes and the handles are typically large and easy to hold onto. As an added bonus, they are super cheap. You can find them at any dollar store, or here are the mini ones I buy on Amazon to put in my pocketbook.
What do you think? Do you have any tips or hacks of your own? I would love to hear. Btw, if you have neuropathy, you may appreciate my post here. I give tips that only a Girlfriend would tell you about living with peripheral neuropathy.
DO YOU HAVE A FAVORITE TWEAK OR TREND SUGGESTION?