This post has been updated as of March 2020. If you are looking for Resort fashion for people who wear afos or orthotics, go here
The fantasy of a tropical escape from the freezing winter is what powers many people through another 4 inches of snow to shovel or their extra long commute home from work on ice covered roads.  Think resort.  Think swimming.  Think vacation!
My husband and I love going to all-inclusive resorts in Mexico. The weather is always perfect, and we get to truly relax without having to really plan or think.
For us, one of the best parts of getting away is the planning.  It's our vacation foreplay. We love using sites like Tripadvisor to scan through photos and traveler reviews.  At this stage of planning, the sky truly is the limit!
This year we chose the Secrets Akumal Resort in Riviera Maya. The resort was breathtaking and lived up to its many 5-star reviews. The service, beach, entertainment, and even the food was amazing.
But, our favorite part of any resort – the main pool – was missing an essential element… A WAY TO GET IN & OUT.  Yeah, I know.  No biggy if you don't wear AFOs.  Well, Girlfriend, I do.
I have since learned my lesson. Here are a few resort tips for sunbathers with physical disabilities:
The Secrets Akumal Resort is only two years old and has a very modern and clean design. Had I zoomed in on the pool photos, I might have noticed that the infinity pool was not the accessible, zero entry kind.
I expected the pool to have ankle-deep water that gradually got deeper the further one walked. Instead, the main pool with the only swim-up bar had steep staircases without a single handrail for assistance.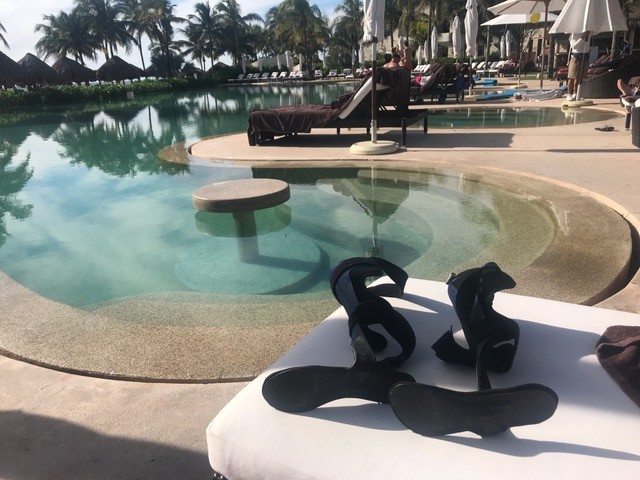 Although I have to wear two AFOs (leg braces) due to a neuromuscular disorder, it had never occurred to me to use key phrases such as "disability friendly" or "wheelchair accessible" in my vacation research. I will from now on.
Many travel agents and companies get their information from resort websites and stock photos. Unless they have personally visited, they have no more information than you do.
Before deciding on a resort, bypass the agents and centralized reservation call center by calling the resort directly.
I have found that the resort concierges speak fluent English and will happily answer questions like "Which building is closest to the main pool?" or "Does the pool have a handrail and stairs?" Make sure to write down the concierge's name as you can use it for the next tip.
Tip #3  VIP LIKE A PRINCESS
If you spoke to a concierge person before arriving at the resort, ask for him or her at check-in. Or, if the resort you are staying at has a VIP or Preferred Club and it doesn't break the bank, it may be worth it for the perks.
A $20 token of appreciation to a staff member on day one goes a long way. They will be more than happy to reserve prime lounge chairs with easy access to the pool, and they will make sure your every need is met.
While we were at the Secrets Resort without the stairway handrail, I didn't want to rely on my husband's assistance each time I exited the pool. I wanted a swimming vacation.  Independent of assistance.  So, instead, I took a large foam raft (the resort had many floating around the pool) and laid it on the hard cement at the top of the stairs.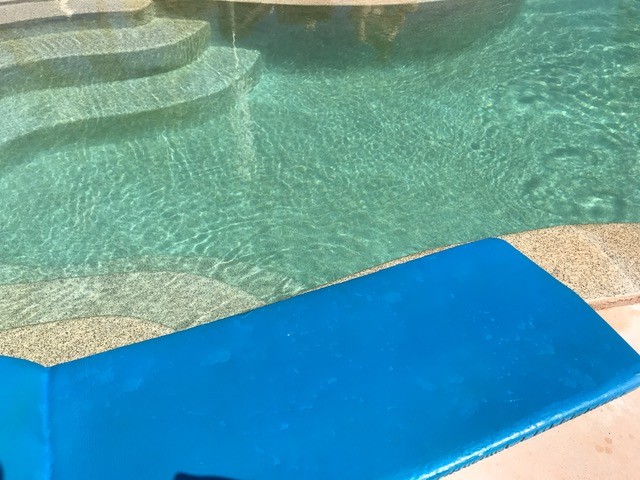 When I was ready to get out of the pool, I scooched my butt to the top using the raft as a cushion for my hands and knees to get into a standing position.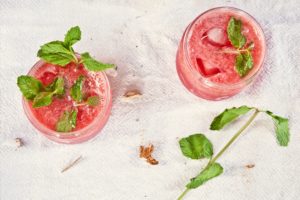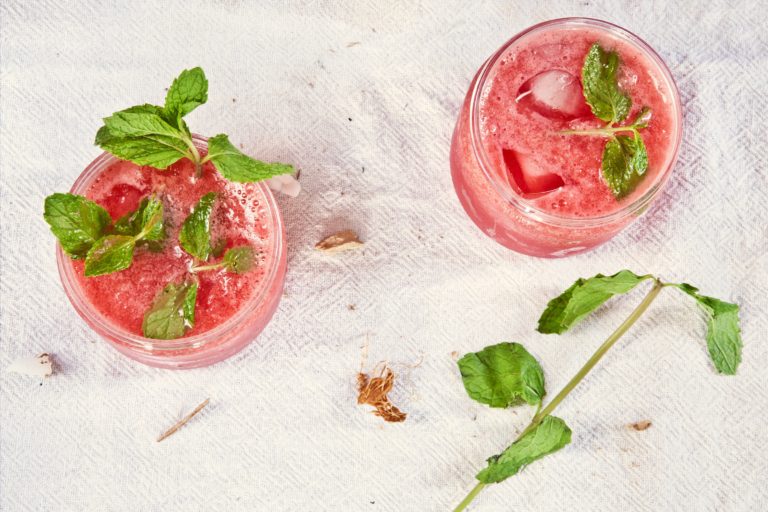 When navigating the open terrain of these glossy, modern resorts becomes too challenging, don't feel defeated if you opt to resign to your lounger. Take advantage of the excuse to have people bring you fancy cocktails, and enjoy them (guilt free) while you soak up the sun!
You're in paradise; time to make the most of it!  And if you're curious how to look like a vacationing goddess, I've got some tips and tricks to help with that as well.  Hey, I'm a girl helping a girl with fashion, comfort, and fun!