It's that time of year when we're all tired of wearing sweaters and snow boots and ready to pull out the warm weather clothes.  Although the days are longer and temps are beginning to rise, it's not yet warm enough to go outside without layers, or to wear sandals without getting hypothermia.But we can't help thinking about the best shoes for spring, especially when we have AFOs to think about!
If you're reading this and thinking to yourself, "how does she even wear sandals with orthotics and afos/leg braces?", then I suggest you begin by reading my post, Skinny Jeans & Leg Braces.
Of course, as a person who relies on two leg braces to walk, I love that the fall and winter seasons give me the opportunity to wear short dresses with tall boots over my afos. This is the dress and boots I wore this past New Year's Eve.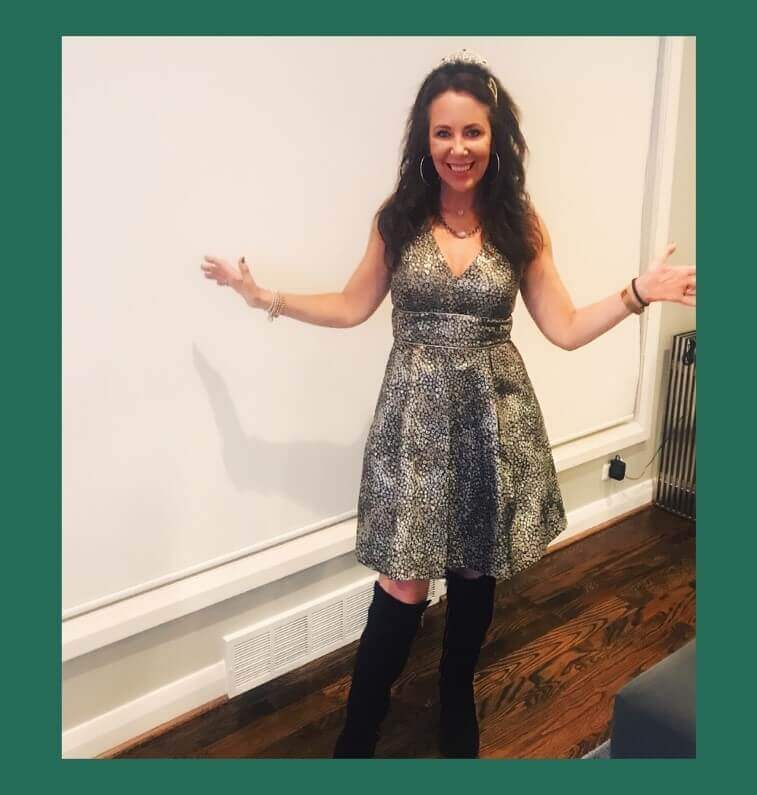 Finding cute and wide flat boots to fit over afos is not easy. If you want to know what to look for, read my post, Finding Mr. Right Boot.
This winter has been brutal on both my body and my temperament. After months of dealing with the snow, ice, and record freezing temps, I'm officially over Winter and ready to give it the boot…rather, the bootie.
What's a bootie? A bootie is a cross between a shoe and a boot, and it's the perfect transition shoe to take you from Winter to Spring. Also, booties by their very nature, have built in ankle support – a bonus for those of us who have foot drop and neuropathy.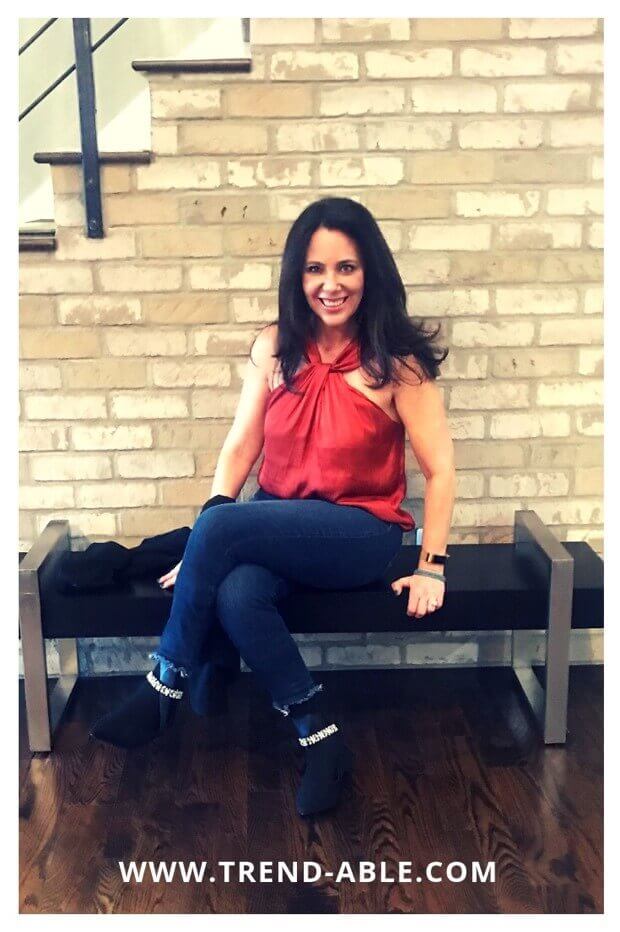 Since I choose not to show my afos on a regular basis, I like to pair my booties with cropped denim that hits my legs right at the top of each shoe. For example, in the image above, I'm wearing an old pair of jeans that I cropped and frayed myself to wear specifically with booties and hi-top shoes. Learn How To DIY Frayed Denim yourself!
Do you want to join me in giving Winter the bootie? Here are 10 pairs of orthotic friendly booties that will help you make a stylish and comfortable transition into Spring.
This luxe suede ankle boot is a gorgeous and perfect for Spring. I love the colors (it also comes in forest green) The top zipper and removable insole make this shoe orthotic and afo friendly. Plus, as you know from my, Not Your Grandma's Comfort Shoe's Post, I love how flatform shoes give me height while still being balanced. .
This boot comes in both wide double wide. It has those double side zippers that I love and that make it easy to fit an afo inside. I love the smooth leather and surprisingly lightweight rugged sole. This bootie is made of quality leather and although they are a bit pricier, they will last forever.
This is the ideal boot for afo wearers as it comes in an extra wide width, looks super cute, and  is super comfortable. The bootie has a side zip for easy entry and comes in several colors.
If you aren't already, I hope you will join our Perfectly Imperfect Tribe. Our non-spammy newsletter will keep you in the loop of new posts and includes many extras just for subscribers.
Xoxo
Lainie