When makeup is used to enhance a person's natural beauty, it can be incredibly empowering. This is especially true for people living with chronic conditions & disabilities such as arthritis, neuropathy, or tremors. As the saying goes, when you look good; you feel good!  When you feel good; you look good. No matter who you are, finding a good makeup trick or two goes a long way.
If you're a makeup junkie like I am, (sandwiched between pilates & facials in my monthly "self-maintenance" expenses) there's nothing that a trip to Sephora can't at least temporarily fix.
In my insecure moments, (like on a dance floor when I look & feel uncoordinated) reapplying the perfect shade of bold lipstick gives me the shot of confidence I need. When I have slept poorly due to neuropathy pain (or from worrying about my kids getting hurt & 101 other things I can't control), a quick dab of under-eye concealer (and 3 cups of strong coffee) helps me to look awake and feel somewhat human.
Makeup can be transformative both physically and emotionally. A simple swipe of bronzer has the power to not only bring color to pale cheeks, it can also reflect & radiate positive energy, bringing warmth to our lives.
But for many of us living with hand grip issues, tremors, and neuropathy due to conditions like MS, CMT, Arthritis, & Parkinson's (to name a few), finding adaptive makeup brushes and tools that we can use (without looking like a 3 year old did our makeup), can be a challenge. If you have fine motor deficits, you will likely relate to my Post, How To Get A Grip When You Literally Can't.
But fortunately (and finally), times are changing. With the recent interest in adaptive fashion (see my list of adaptive fashion stores here), several beauty brand companies have hopped on board the inclusivity train. Here are a few of them along with some of my favorite disability friendly makeup products and hacks: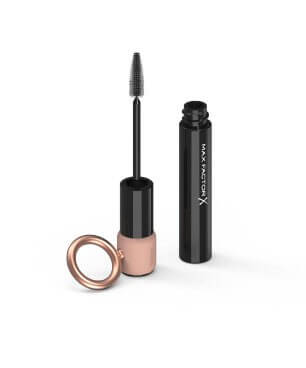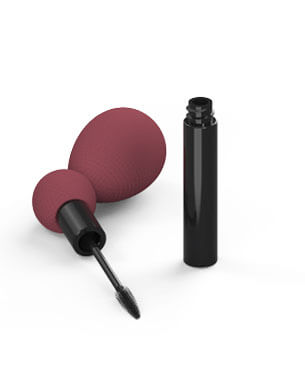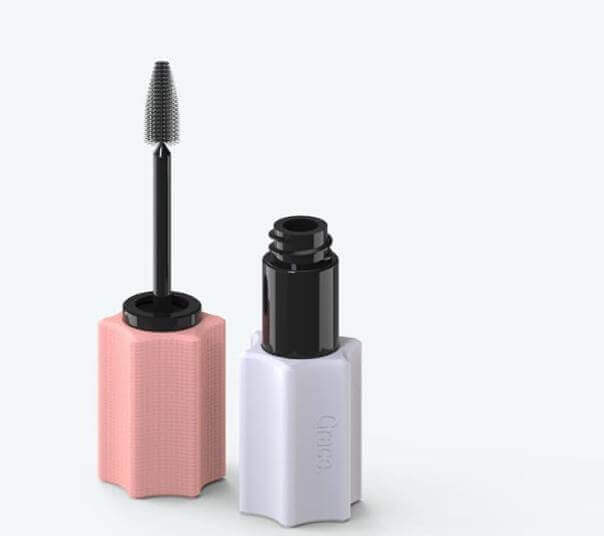 Makeup Tips & Hacks
Grace Beauty is a new brand scheduled to launch soon. Designed specifically for beauty lovers with disabilities, Grace has created a line of makeup tube & bottle attachments to help people with fine motor challenges achieve better grip and control of their makeup products. These adaptive makeup products are exciting to me!
Grace's first product line focuses on mascara attachments. They will offer three different styles of attachments; The Ring Grip is best suited for people who have an extremely weak grip.  The Safe Grip is designed for better control.  Lastly, the Square Grip, which attaches to both sides of your mascara tube, makes it easier to open and hold!
Please note that I have not personally seen or tested Grace Beauty's products myself (not for lack of trying) and cannot completely recommend. But the concept is awesome!
Fortunately, although my hands aren't great (I have a progressive neuromuscular disease called CMT), I am able to apply mascara without needing special attachments. I have found that the shape of both the mascara brush and the casing can make all the difference. I can't wait to try these adaptive makeup brushes!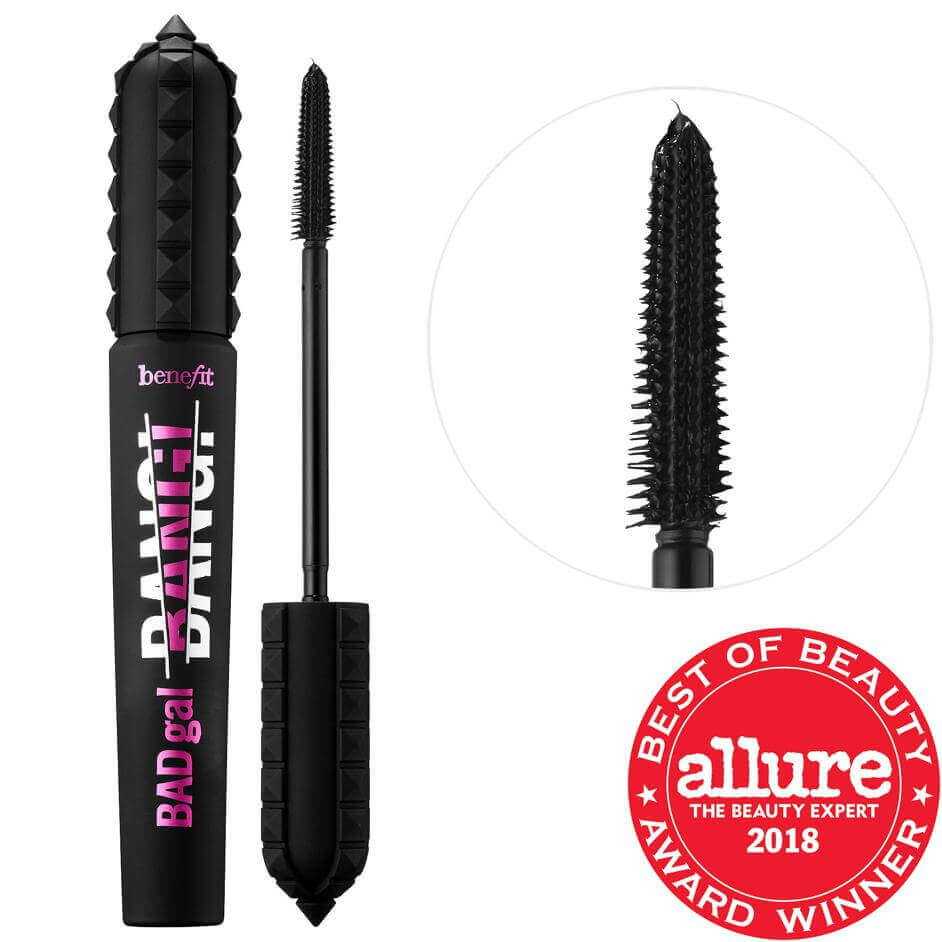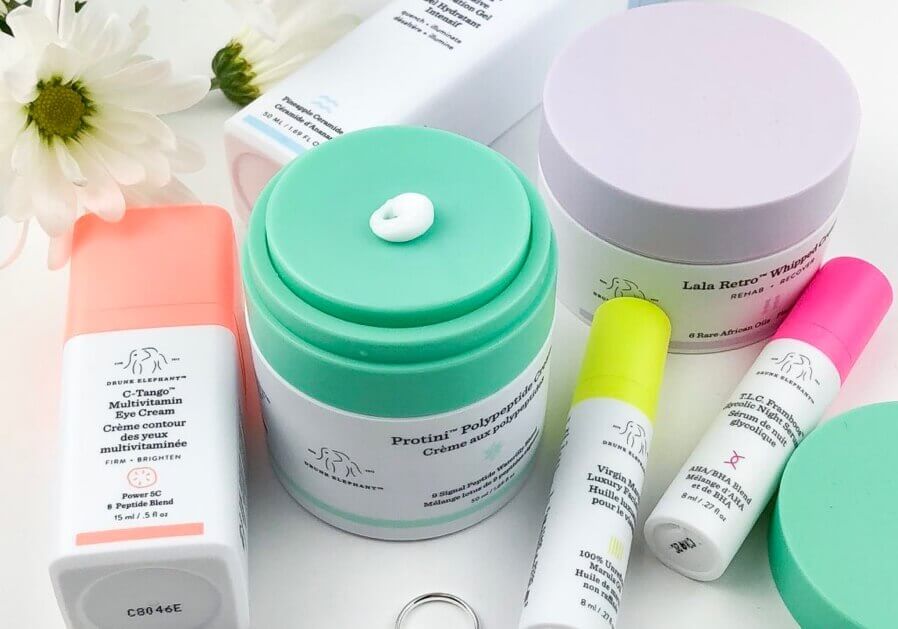 If holding small objects is not in your wheelhouse of skills, then pump bottles of any kind should be in your toolbox of "things that make life easier".
From foundations to skincare products, pump style bottles are the way to go. Instead of twisting or gripping, the subtle movement of pushing down on a lid can easily dispense your favorite product. Most liquid makeup or skincare products can be depotted (removed from its original container and transferred to something more practical) and placed in a pump style bottle to make them accessible .
I'm a big fan of Drunk Elephant's Airless Pump Moisturizers. Not only are they easy to use, they also dispense the just right amount of product so you're not overusing and running out of expensive skin care products every month. The ingredients are all vegan and non-toxic and the company states they are "dedicated to customer's internal health and external skin care health…If there's any DOUBT, it's OUT."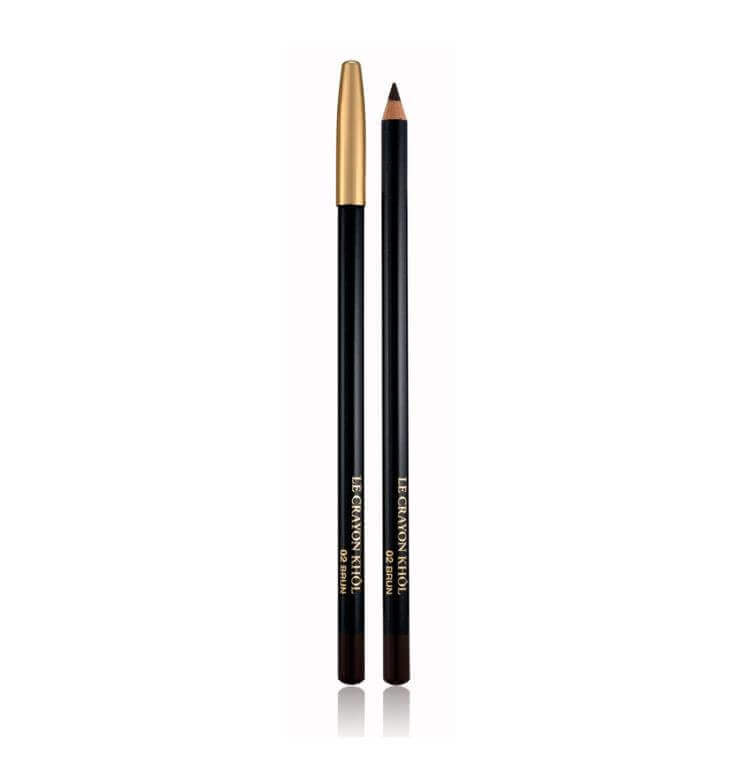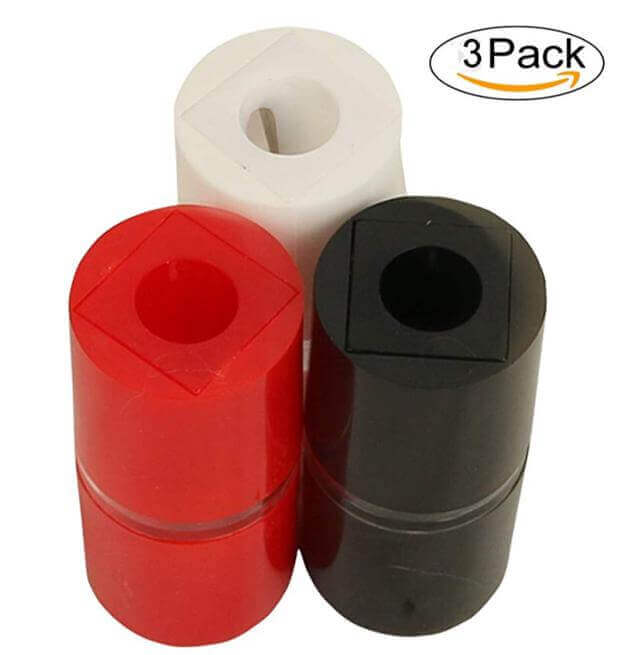 Does your attempt at a smokey eye or winged eyeliner leave you looking like you just left the football field or boxing ring? Or maybe your fine motor challenges have prevented you from experimenting with eye makeup all together?
If this is the case, you may want to try one of Lancolm's extra long eyeliners . They come in a ton of different fun colors like mossy green, dusty purple, and signature black, so you can play up your eyes with a bold pop of color or stay classic and neutral with black. They do need to be sharpened. Although they say not to use regular electric sharpeners on eye pencils (they are soft and can get destroyed), I used mine with this pencil and it was fine. I also use these easier to grasp and twist dual sided sharpeners that I found on Amazon.
If hand tremors have been holding you back from trying the winged eyeliner look, there's another cool product that's helping people with disabilities do their makeup. The Vamp Stamp was founded by celebrity makeup artist and co-founder of the Beauty Blender, Veronica Lorenz.
Veronica herself experienced fine motor deficits after she was diagnosed with a benign spinal cord tumor in 2013 . Veronica created The Vamp Stamp to help make putting on makeup easier for others with disabilities.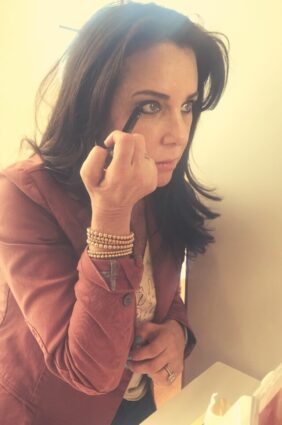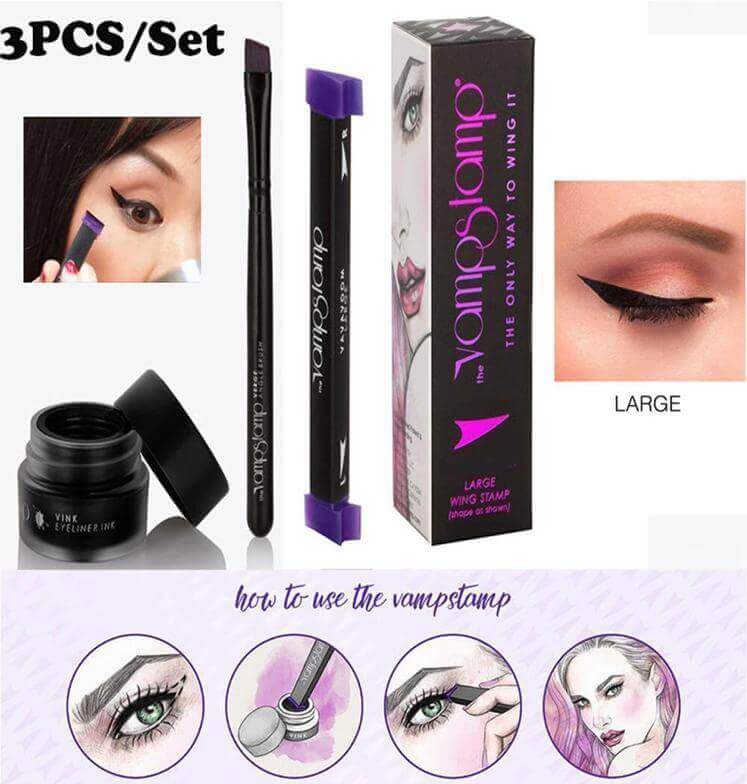 So I went to my local Ulta to test the Vava Voom Winged Vamp Stamp   (that's me in the image above) I really like the stamp part (although it could be longer) but the problem was with the eyeliner pods. If a product aims to help people with fine motor problems put on makeup, then why would they not think to use something other than eyeliner pods with tiny caps that have to be held and twisted on and off? Fortunately, Vamp Stamp does sell their stamp by itself which you can use with any eyeliner of choice. Hmmm.  I have an idea. I wonder if the stamp would work as well if it was dipped into moistened eye shadow pads instead of annoying liquid eyeliner pods? Definitely worth another trip to Ulta to experiment…don't ya think?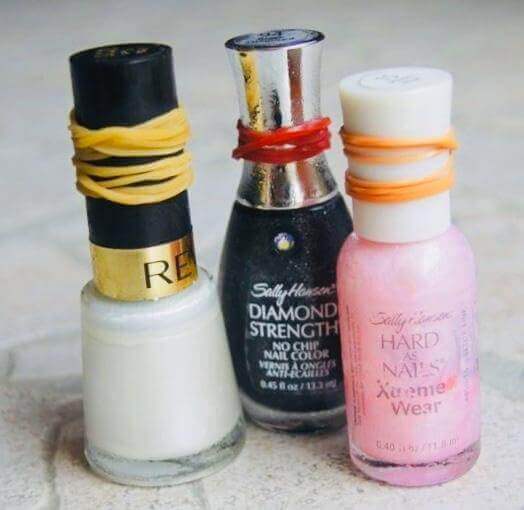 If you struggle with opening small makeup products, removing caps and holding onto things, here's some simple hacks: Rubber tubing or pencil grips! They fit onto anything that is round and shaped like a pencil. Think eyeliners, liquid lipsticks, even some eyebrow products. Place a rubber grip on the end.  Now your favorite makeup product is easier to open. Another easy hack for getting a better hold on makeup and tools (Think perfume bottles & nail polish bottles) is to tie rubber bands onto them. Or (this is my favorite one) you could always use a universal ring holder attachment 
Conclusion of Makeup Tips & Hacks
I hope this post has inspired you to grab your makeup brushes (or buy some new ones) and start your day looking and feeling great!  Did you learn anything new? Do you have any makeup tips or hacks? I can't wait to hear from you in the comments section below.
Xoxo
Lainie