IF YOUR HANDS HURT, YOU KNEAD THIS!

Do your fingers ache from neuropathy or arthritis? Is the frigid cold outside taking your regular chronic hand pain to a whole new level? It's annoying, right? I get it…I'm always searching for products like best hand massager machine to help with peripheral neuropathy and arthritic type hand.
I have a progressive neuromuscular disorder called Charcot Marie Tooth Disease which has greatly impacted the use of my hands. I have learned to deal with my declining fine motor skills by using disability hacks and get arounds for a weak hand grip. For example, I no longer fight with parking meters and ATM machines, which you can read about here.
I work hard to not let my disabilities get in the way of living my best life, but the cold temps outside (I live in Michigan) definitely slow me down and kill my fingers and hands. But, a few weeks ago I stumbled upon a product I had not seen before and decided to put my Prime Membership to work (a daily thing) and ordered it.
Meet my new bestie, the Breo 520 Ipalm acupressure hand massager. This Breo hand massager, hands down (lol, forgive the pun) is the best purchase I've ever made for my hurting hands!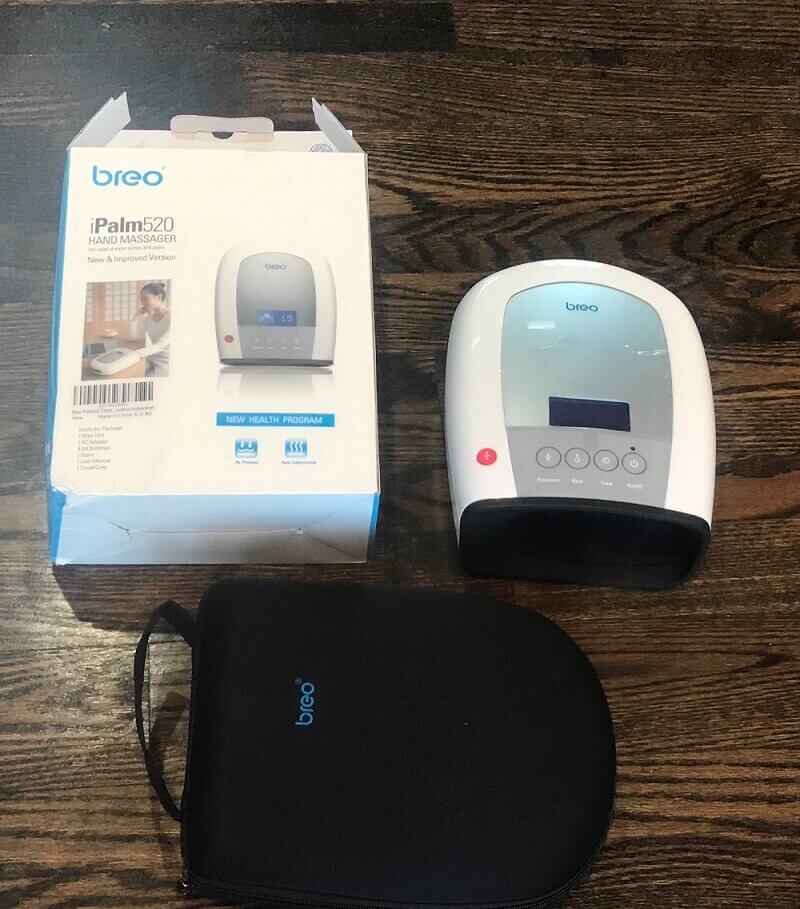 She's really cool! Not only is the Breo  lightweight, she's also portable and comes with both a plug in and battery option. I can use her on my office desk as well as on my lap while watching The Housewives's or Netflix on the couch.
If you, like me, experience relief and like the feeling of arthritis compression gloves, then you'll love the Breo 520. As is typically the case, the Amazon reviews were mixed. Some people said they felt it was life-changing and loved the pressure, while others didn't love it because it was either too intense if not intense enough. I didn't know what to expect.
The enclosed pamphlet and directions were a bit vague and I had never seen one in action before.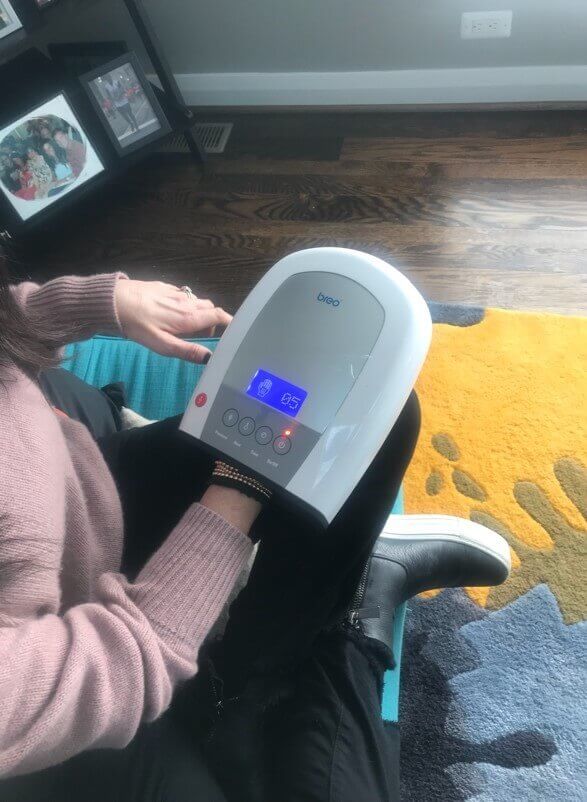 I was pleasantly surprised to discover that I was able to fit my entire hand and wrist inside.
Note, that I have smallish hands, so I am sure that this would not be the case for someone with larger hands.
There are several adjustable settings on the machine itself, including a timer, heat button, and an intensity  level button. You can program it to your desired settings, or use the auto setting which moves through all of the pressure cycles on continual heat.
I decided to go with the, let's see what happens option, and just went for it by sticking my right hand inside and hitting power.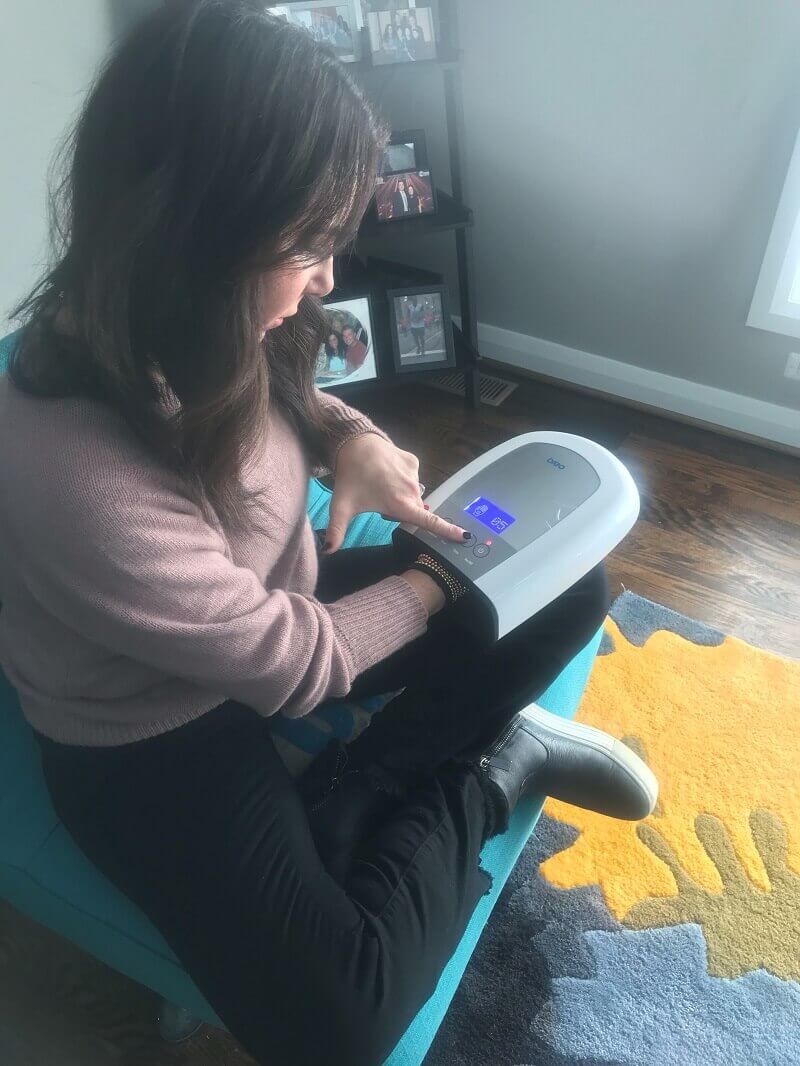 Ahhhh….. First, the heat alone felt amazing and was kind of relaxing. I found the pressure to be intense but in a really good way. Basically the machine fills up, tightens  and then releases similar to a blood pressure cuff on a bicep. It comes with a glove which I later realized can be used in combination with the heat and one's choice of oils or lotions to moisturize and soften dry and calloused hands. 
For those of you looking for other hand hacks and tips to make everyday life easier and better, check out this post called 5 Things Only A Girlfriend Will Tell You About Living With Neuropathy.
In conclusion this little hand massager machine was a great find. Since purchasing, I have noticed that my fingers feel better and a little less stiff.  I am not having to sit on them in order to apply pressure, or asking my husband to pull my fingers as frequently as I was before. Also, this week happens to be the coldest it's been in years (temps are -5 Fahrenheit today) and I'm loving the heat on my hands.
The Breo 520 I palm acupressure hand massager is basically the same cost as a decent 1 hour deep tissue massage including tip, but you can use it as often and anytime you want.  I'm a fan. If you want one, click on my Amazon link here. Please note that it doesn't cost you a dime extra to use this link and the few dollars I receive as commission helps to offset some of the website costs.
I would love to know what you think in the comments below. If you're not already a member of our perfectly imperfect tribe, join us & you don't miss a single tip or life hack.
Xoxo
Lainie