As the Coronavirus continues to spread & most of us are stuck home doing our part by social distancing and trying our best to stay positive and sane, you may, like me, be feeling powerless and wishing you could do more to help.
Since mask making is out (I can't even hold a needle let alone attempt to thread one), and I lack the ability to assemble anything from Ikea, let alone a ventilator, the one thing I am highly skilled in (like PHD level training) is online shopping.
While we can always donate to local food banks and charities, there are many brands that combine giving and shopping by donating proceeds to Coronavirus relief efforts. A definite win win in my book!
So whether you want afo/orthotic friendly shoes and clothes, a massage gun to help your aching muscles, a new crossbody purse, or even a cellphone gripper, I've done the research and found 12 disability friendly products I love and can feel great about purchasing. In addition to shopping my favorite places, I am helping support the fight against the coronavirus by giving back through my store. Check out those items here. Please note that any affiliate income generated from this post, will be donated to Coronavirus efforts. Do you know of other great companies paying it forward during this time? I would love to hear from you in the comments section at the end of this post.
Allbird's tagline is, "The World's Most Comfortable Shoe."and I couldn't agree more. This awesome brand has donated 500K shoes to health care workers and is now asking the public to help with donations, using a "buy one, give one" model to split the cost on donated shoes.
My daughter Zoe (she wears orthotics) loves this brand & so does my husband who runs marathons. They are not only the lightest weight & most comfortable shoes ever, but since the insole is removable, they are also orthosis & leg brace friendly. The only problem with Allbirds is that I want a pair in every color! Get yours right here!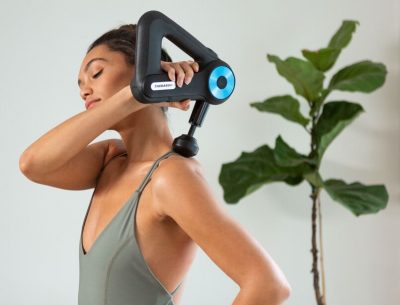 All of this at home on a couch time is definitely wreaking havoc on my body. Even though I'm trying to exercise daily & I'm doing Pilates at home as discussed in my Self-Care During A Pandemic post, I'm still doing way more sitting & computer screen time than normal.  Obviously, having Charcot Marie Tooth Disorder doesn't help with circulation!
If there's ever been a time to invest in the highly touted Theragun massage device, this is it! The company has donated 300+ Theraguns and thousands of masks to 60+ hospitals around the world. They also took $150 off the price of most devices, "to make it easier for you to take care of your bodies during this stress-inducing time. As they say, we're in this together." Get yours right here!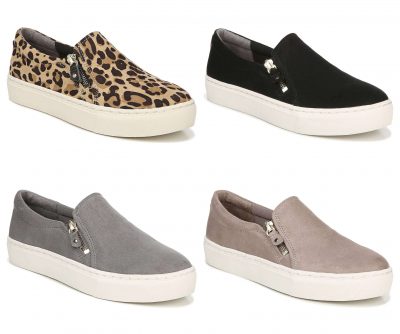 If you have wear afos (leg braces) and/or have problem feet, you are likely familiar with Dr.Scholl's products and shoes. Well, this awesome brand that helps so many of us with disabilities has been making a huge difference since the outbreak began.  Dr. Scholls has donated 1.3 million therapeutic shoe insoles to health care workers on the front lines of the COVID-19 response who are on their feet 24/7.
Craig Stevenson, Dr Scholl's Wellness Company CEO says, "We wanted to do what we could for all the caregivers who are working tirelessly on the front lines, and it is our sincerest hope that this gesture shows our appreciation for those who are there for us when we need them the most." Dr. Scholl's donation will go to hospitals across the country, especially those in coronavirus hot spots. Hospitals can submit requests to receive insoles for their medical workers by emailing coronavirus.outreach@drscholls.com.
With all that they're doing, now is a great time to support this beloved brand. I'm loving their Afo friendly No Chill Sneakers that are now on sale for less than $50, have removable insoles, & come in a wide width sizes.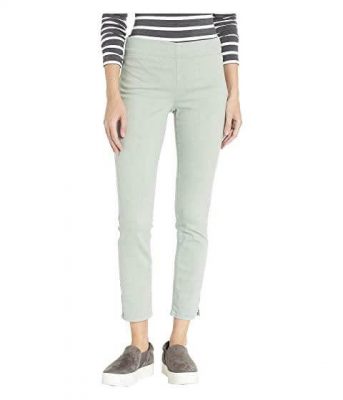 To provide COVID-19 assistance to local communities, NYDJ is donating 10% of the proceeds of every NYDJ.com order you place to relief initiatives across the United States through their long-time partner, United Way.
Their website says, "United Way Worldwide's COVID-19 Community Response and Recovery Fund is helping families and people in need access critical information and services like food, shelter and more. Through our partnership, customers like you can positively impact communities."
NYDJ's jeans are very flattering & some styles, like the pull-on ones above, are disability friendly. They are available in regular denim, white, and several fun spring colors like the ones pictured above.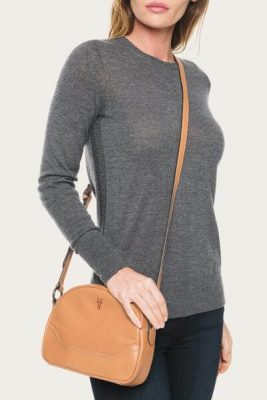 Frye is another awesome company giving back to the fight against the coronavirus. With every online order made, the brand will be donating $10 to Feeding America's COVID-19 Response Fund. They're also offering a 30% sitewide discount with the code FIGHTHUNGER as well as allowing customers to donate an additional amount on top of the $10 upon checkout.
Crossbody bags are a no brainer for any woman with a disability and Frye makes some of the cutest ones in the yummiest of leathers. For every purchase of Frye's Hope style (pictured above) crossbody bag sold, the company will donate $100 to Feeding America. Alternatively, you can donate directly through Frye with every $1 donation equaling 10 meals. You can also get 30% off your purchase if you donate $10 and enter the code FIGHTHUNGER30.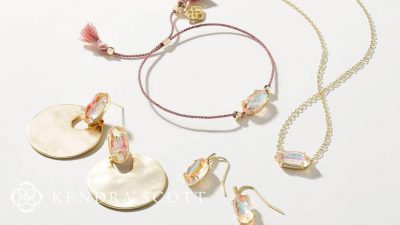 Since I'm all about easy to put on (no clasp accessories), I've featured Kendra Scott's jewelry in many of my Trend-Able fashion posts. Not only are many of their designs beautiful & disability friendly, they are also an extremely generous company! To help with relief efforts, Kendra Scott is donating 50% of all proceeds from their infamous Everlyne Friendship Bracelet to Feeding America's COVID-19 response fund, which is aiding food banks as they support communities impacted by the pandemic.
If you've ever wanted to try out Billie's razor subscription service, now is a great time to try them out! The company already donates 1% of its revenue, but Billie is currently allocating those funds to food banks across America who are serving those affected by the coronavirus pandemic. These razors are especially awesome & disability friendly with their easy to use magnetic holder. They say, "The Billie handle connects to the holder with magic (or magnetic force…but mostly magic) to keep your blade in tip-top condition. Nobody puts Billie in the corner." This cool holder is included in every starter kit. I just purchased mine for $7. Get yours here!
Bonus Tip: If you have difficulty bending and your bathroom looks like it could double as a crime scene after shaving, this razor extension handle is great!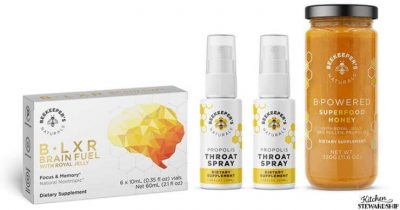 Beekeeper's Naturals sells a line of health-and-wellness products made from royal jelly, propolis, bee pollen and, of course, honey. The company claims its products can help improve mental acuity, strengthen the immune system and reduce throat inflammation. A severe case of tonsillitis in Italy led co-founder and CEO Carly Stein to discover a propolis throat spray that became the company's first product.
The wellness brand is offering a 50% discount on all of their products to anyone on the frontline caring for their communities through the COVID-19 crisis, from healthcare professionals to grocery store workers. These essential workers can email customercare@beekeepersnaturals.com to receive the discount code before making a purchase.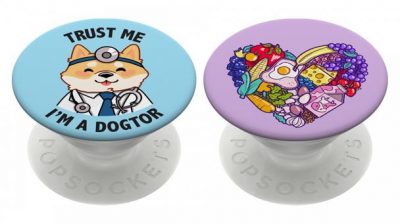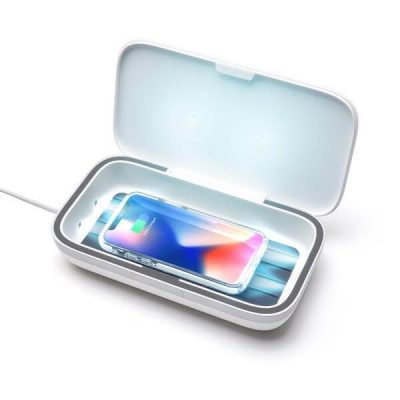 Caseify makes a ton of cute cell phone cases, but they also carry a UV Sanitizer device that you might find particularly useful at this time. It claims to remove 99.9% of germs that live on your phone's surface, plus 100% of the proceeds from this product go to GlobalGiving's Coronavirus Relief Fund, which will send medical responders, essential supplies, and food to communities in need.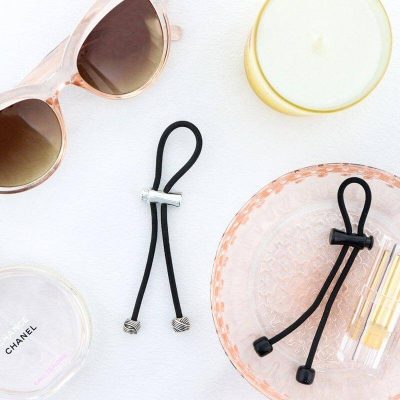 Pulleez has donated hundreds—and are aiming to donate a couple thousand—of its ponytail holders to hospitals around the U.S. to help keep workers' hair up and away from their faces. These hair ties work on all hair types (order the Pulleez Plus style if you have thick/course hair like mine) and are great for people with fine motor difficulties.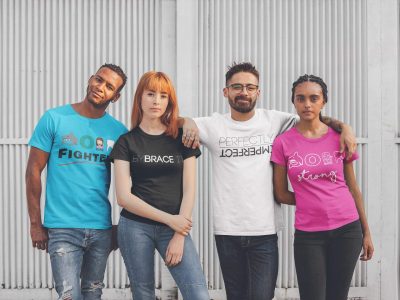 If you haven't visited our Trend-Able Store, now is a great time as 100% of the proceeds from all purchases from now until July 2020 will be matched (my generous hubbie's idea) and go to Coronavirus efforts. We have 6 different styles of tees: Perfectly Imperfect, EmBRACE It, When Things Go Right, Fall Down 7 times -Stand Up 8, & the Charcot Marie Tooth Fighter & Strong Collections. Shop Trend-Able here.