Please note that this post about what to wear to a wedding with afos was previously published and has been updated to include current summer wedding fashion and affiliate links. These links do pay a small commission that does not affect the price you pay but does help me offset some of my website expenses.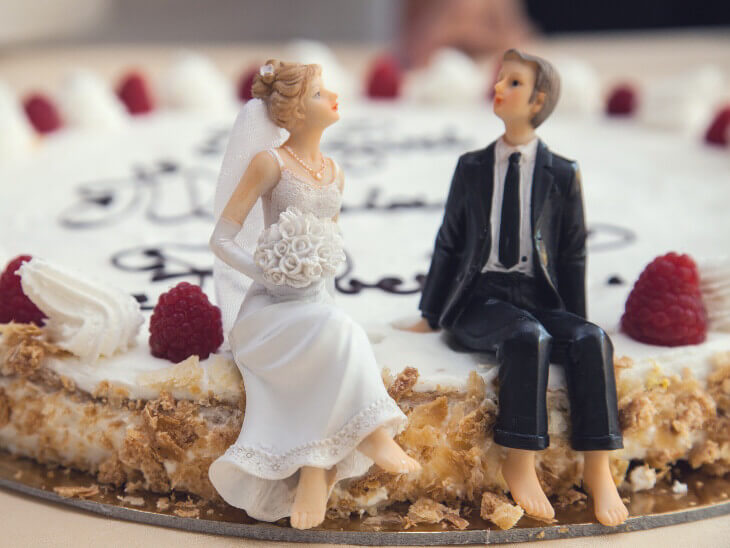 Everyone loves a summer wedding, right? There's nothing more romantic than a breathtakingly gorgeous garden or beachfront wedding; waves crashing in the backdrop while a couple pledges their undying love. It's the cliched wedding fantasy little girls (& some boys) dream about their whole lives; The happy ending of a sappy Hallmark movie.
Upon receiving an invite, many guests also buy into that perfect outdoor wedding fantasy. They're excited to attend and don't even think about what the weather might be like that day, or how they'll balance walking should the venue ground be uneven. When you have any kind of a disability, social events (especially outdoor ones) can be stressful. For tips & hacks about navigating a summer wedding with an invisible disability, check out my Post, 10 Do's & Don'ts For Wedding Guests With Disabilities.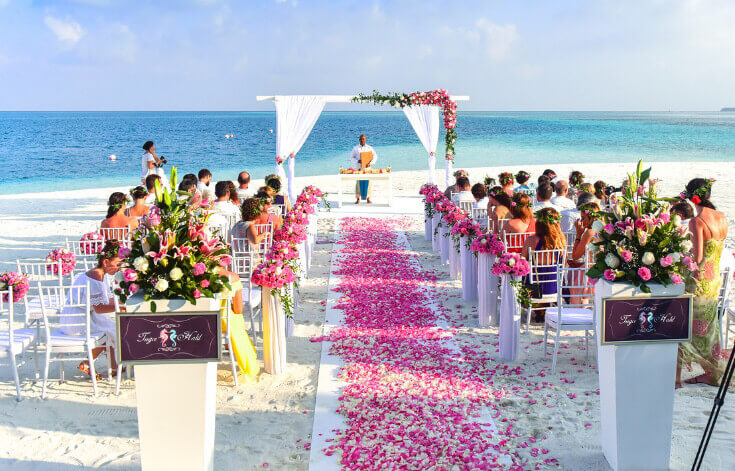 Of course, for the typical summer wedding guest, shopping for the perfect outfit to wear is part of the fun and helps to build excitement and anticipation around the event. But for guests who require leg braces, shopping for something stylish to wear that both fits and is comfortable to wear in the summer heat, can provoke anxiety, fear, and dread of attending the event all together.
But before sending back a "with regrets" on the RSVP card or making up a last-minute excuse for not attending, I've got you covered. The following three looks are AFO & orthotic friendly and perfect to wear to any type of indoor or outdoor summer affair. If you have questions about how to wear sandals and other shoes over AFOs, you might want to begin with the Post, 7 Hacks For Afos & Orthotics. Otherwise, read on for what to wear to an outdoor summer wedding with afos or leg braces.
FOR A SEMI-FORMAL WEDDING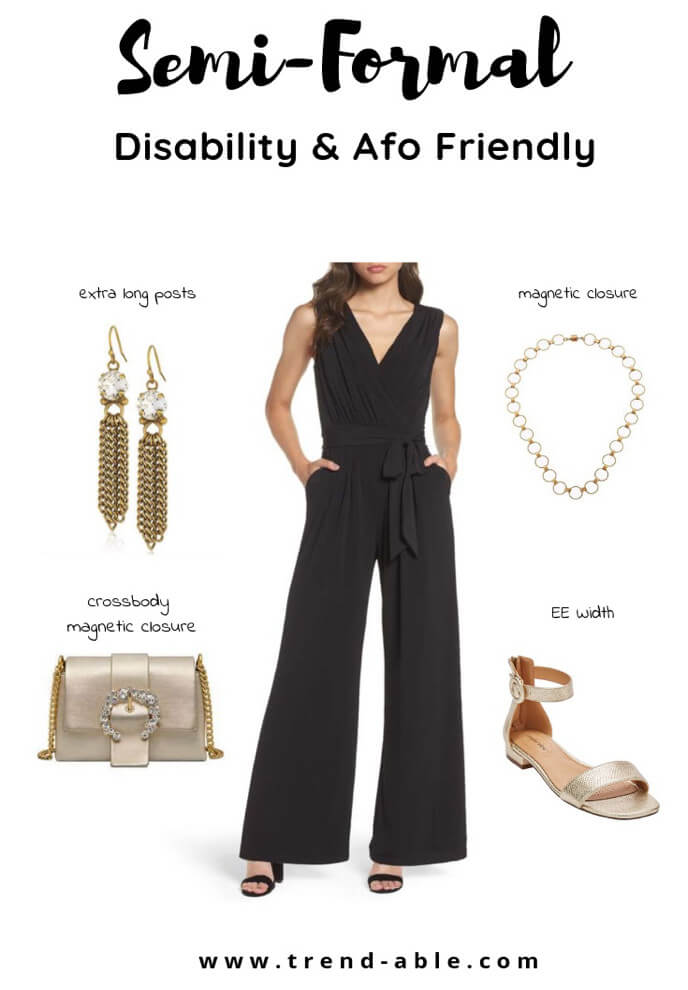 When a summer wedding invitation calls for semi-formal dress or "cocktail attire" it can be difficult for anyone to know what to wear, but it's especially challenging for leg brace wearers. A semi formal dress code is the in between of party dressing, the gray area of party attire. Basically, you don't want to dress like someone whose attending their high school prom (especially if yours was in 1988), nor do you want to dress like you're going out for dinner at Olive Garden.
An easy on and elegant black jumpsuit is the perfect choice! See my Post, DIY Adaptive Fashion to learn ways to make a back zipper more accessible for people with fine motor challenges. You can make a black jumpsuit dressier by sophisticated gold accessories with accessible features like magnetic clasps and stretchy elastic.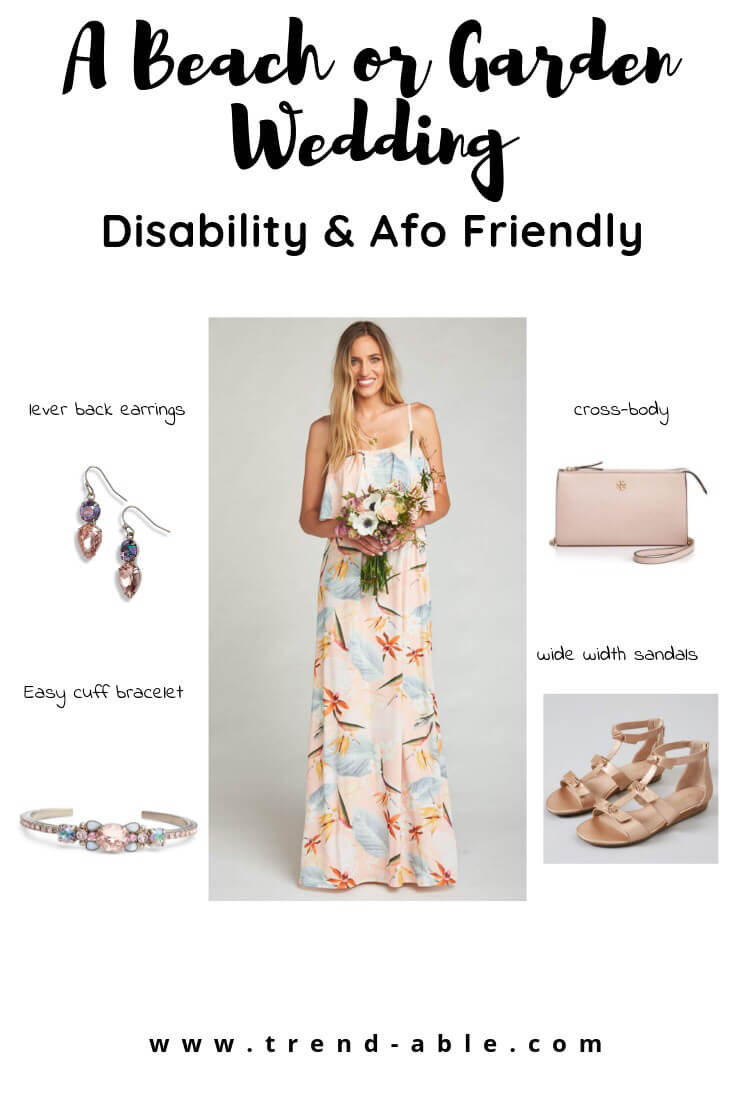 In Hallmark movies, beach weddings are the epitome of romance, right? There's that perfect sunset in the distance as the couple recites their vows. Of course, there's never any humidity making the guests sweat or wind blowing sand in their eyes.
In order to stay cool and comfortable, opt for breathable fabrics and you might even want to hide a stash of cool down supplies inside your bra or under your leg braces. In terms of what to wear to a beach wedding, a floral maxi dress like the one pictured below is an easy, breezy choice. I love an easy to put on pair of velcro sandals and of course, some great accessories.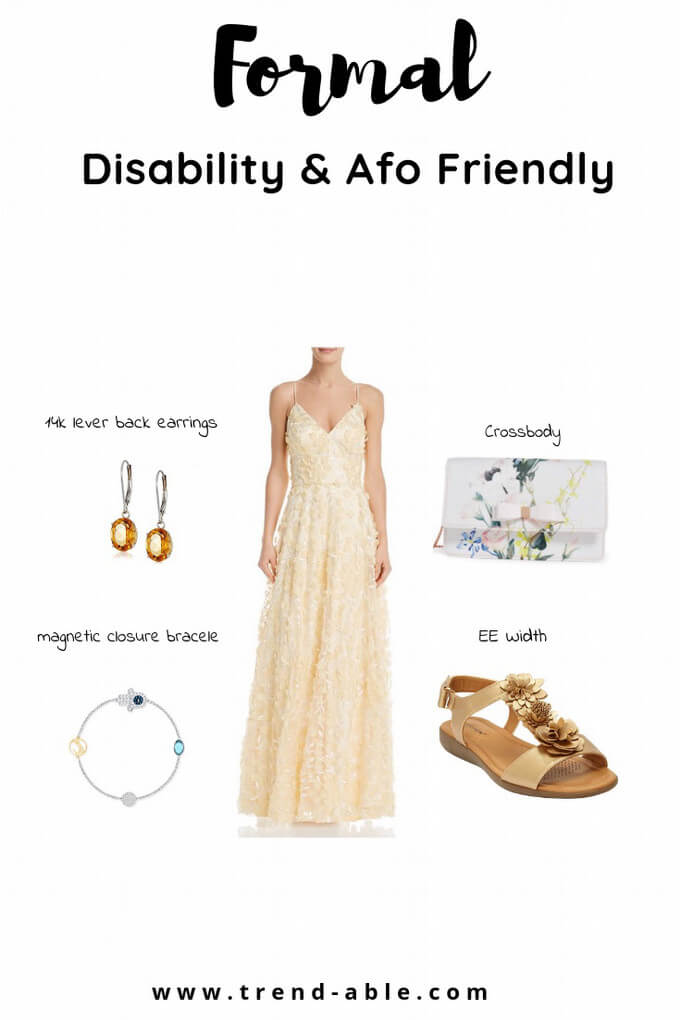 A formal black-tie event is the most leg brace friendly dress code of all since it traditionally calls for women to wear long (barely touching the floor) gowns. Although I've only been to a few black tie weddings, it's exhilarating to not have to factor in my leg braces when picking out a dress. I can choose to wear a princess like gown like the one below and feel like Cinderella. Who knows, it's possible that Cinderella actually wore leg braces and that's why she only had 1 pair of shoes that fit. We will never know….
Another nice part of a floor length gown or maxi dress is that your shoes typically don't show, and you can even wear adorned sneakers underneath like I did for my first wedding a million years ago. I like to be comfortable though so a flat no skid sandal in an extra wide size is typical go to. Of course, a small cross body allows me to be hands free and I always wear sparkly (easy to put on) jewelry.
What do you think of the outfits above? Which one would you feel comfortable and confident wearing to a summer wedding or party?
Let us know by leaving a comment in the box below and joining our conversation about summer wedding attire on our Facebook or Instagram Pages.
Xoxo
Lainie