The 4th of July is what we call it everywhere in the USA.  But, it's actually Independence Day.  At Trend-Able, every day is Independence Day.  It's what I am about, what I do and what I focus on all the time.
This year, once again, there is no need to dig deep to pick my favorite colors for the month of July.  Red White and Blue come forth as expected!  I've chosen some faves for you to consider that align with the summer trends highlighted by the fashion industry this month.  Long flowy pants, graphic tees, bold stripes and eye catching accessories like red glasses and a super sun hat are what it's about this month.
My recommendations for adorable Velcro closure sandals that work well with many leg braces are also on fleek (see my spring post about shoes, orthotics and my CMT and are being shown in fashion blogs and magazines this summer. I'm always happy when the natural trends of the season align with my needs for comfort and usability with my braces.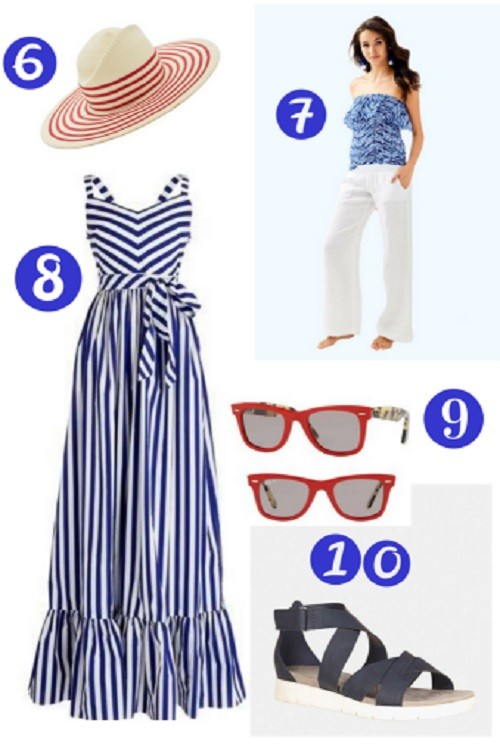 The ability to independently and comfortably put on a pair of shoes is something that many without disabilities take for granted. I celebrate all of you who, like me, can't tackle this simple-summer-sandal-moment before walking out the door without some planning.
As long as I can, I plan to celebrate my physical independence and to do it in style—and I'm so glad to have you ladies all along for the journey!