Was there ever a year when we needed Valentine's Day more? The idea of a Holiday celebrating love is needed this year more than ever, don't ya think? I don't know about you, but when I recited my wedding vows and promised to, "love and cherish my husband till death do us part…", I had no clue my pledge would someday include almost 1 full year of 24/7 quarantining bliss (not!) amidst a worldwide pandemic.
In last year's Valentine's Day Post, I give many tips for feeling sexy when you have a disability. If you can muster the energy to manifest your inner Beyoncé, you go, Girlfriend! Not feeling it this year? Well, you're not alone.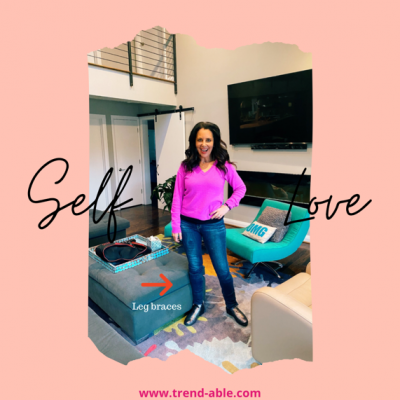 How about just showing your loved one (and yourself) you care with a simple, practical, and awesome gift? Check out some of my favorite disability friendly gift items below.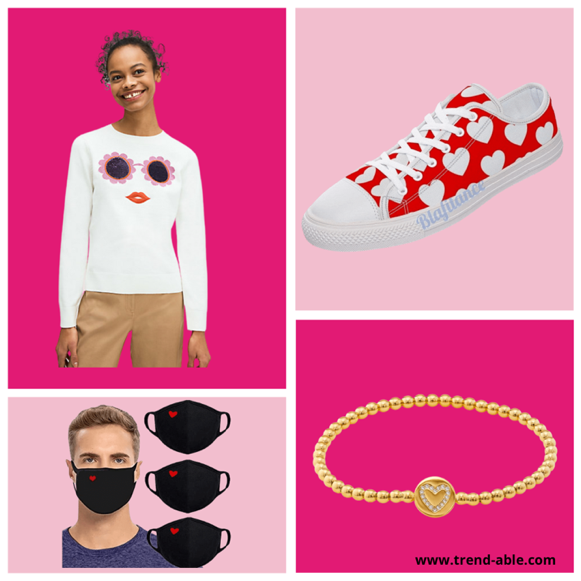 This cute sequin sweater made me smile the moment I saw it. It's a cotton/poly blend, so it feels good on and will keep you warm, without being too hot. It also slips right over your head with a wide enough neck that won't get stained with leftover makeup (I know you can relate😅) in the process.
These heart sneakers I found on Amazon come in a ton of cute patterns and are available in an extra-wide width. I bought the ones with the tiny black and white hearts and love them. Yes, if you have neuropathy, tying laces isn't so easy, but at a price tag of only $25, they're worth the occasional struggle.
I can't wait for the day that masks are no longer a thing at all, let alone a stylish gift. But, for now this set of simple but oh so cute heart face masks is a sweet "Galentine's Day" gesture to send to your besties along with this fab pandemic miss-you card.
I'm completely obsessed with all stretchy gold beaded bracelets (seriously, check out all my Facebook and Instagram pics). But, this one… with it's gorgeous pave diamond heart is really special and costs less than $50.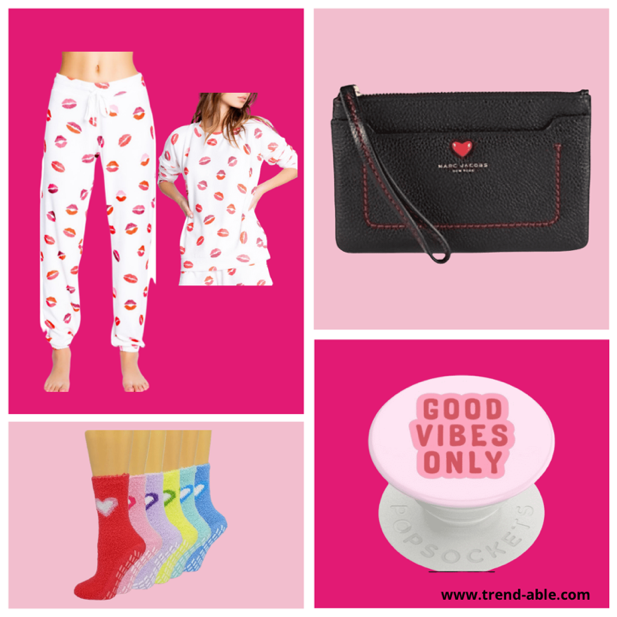 As sad as it is, the LBD (little black dress) of 2020/2021 is a fabulous pair of pajamas. I'm a fan of any and all P.J Salvage's lounge wear as they wash great (don't pill or shrink) and they're the softest on the planet.
Also, when I'm home laying around on the couch (when am I not?), these fuzzy socks keep my feet warm and prevent me from slipping on trips to the fridge or bathroom.
Even if you're big outing for the day is just CVS or Target, you still need a great, easy to hold handbag. This designer one with a cute heart is awesome because it's giant loop is simple to wear on your wrist and it's extra large outside pocket allows easy access for a credit card or cell-phone. Plus, you won't believe the sale price!
Speaking of cell-phones, anyone with hand weakness needs a cell phone gripper/stand. This Pop Socket one's adorable and does the job stylishly.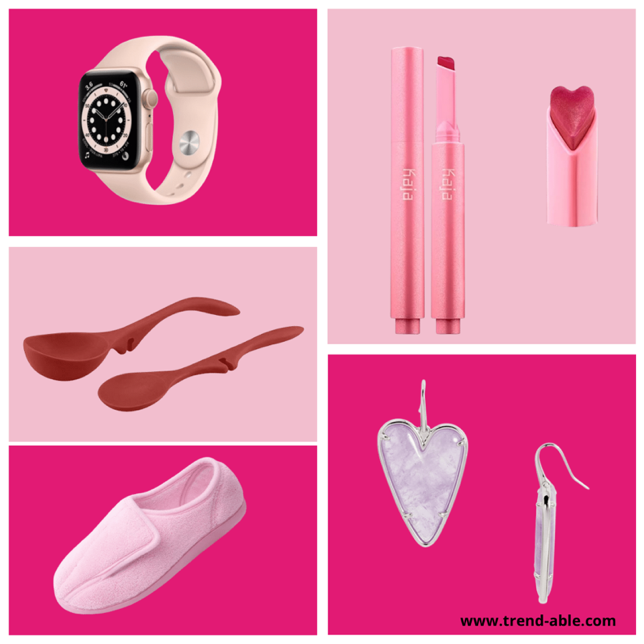 If you want to really show someone special some Valentine's Day love, a pink Apple Watch is the way to do it. You can track everything from calories, steps, sleep patterns, heart rate, even other people 😂. If you have fine motor challenges, you can switch out the band for this pink magnetic one,
So, even non-cooks like me have to occasionally boil water (eg. Kraft Mac & Cheese). These awesome spoons with built-in grooves, allow you to stir whatever you're cooking without the spoon slipping inside the pan and/or having to take it out, messing up your counter.
If you or someone you love wears leg braces and has difficulty walking around the house without them, these velcro slippers are da' bomb. Also, check out this easy to hold heart shaped lipstick. Super adorable right? Bonus, it has lip conditioning oils and feels amazing on.
Eventually we will all leave our houses and we'll want some new and easy accessories for Spring. These heart shaped earrings are beautiful and have extra long posts (no tiny backing needed) that are easy to put on.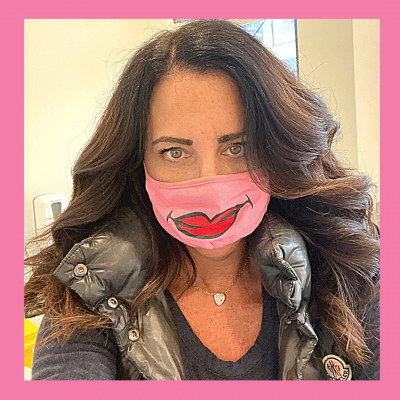 Well, what do you think of our Trend-Able gift guide? I would love to hear from you in the comments section below. Also, please scroll and click through the images below for more gift ideas and/or if you missed links to any of the gift items pictured.
Happy Valentine's Day!
Xoxo
Lainie