Trend-ABLE is all about empowering women to look and feel their best. When you have an invisible disability it can sometimes feel like it's impossible to find clothing that is both functional and on-trend.
When I was a depressed teenager and young adult, I focused a lot on what I couldn't wear and what I thought everyone else could. I wore baggy clothing to hide my body because I felt different and damaged.
Today, I pay attention to how the clothing I put on my body makes me feel. As a stay at home mom and blogger, the bulk of my wardrobe is casual. I love fun t-shirts, soft (stretchy) jeans and easy on accessories.
These are some of my favorite every-day styles. They look chic and are also shaky-hand and leg brace friendly!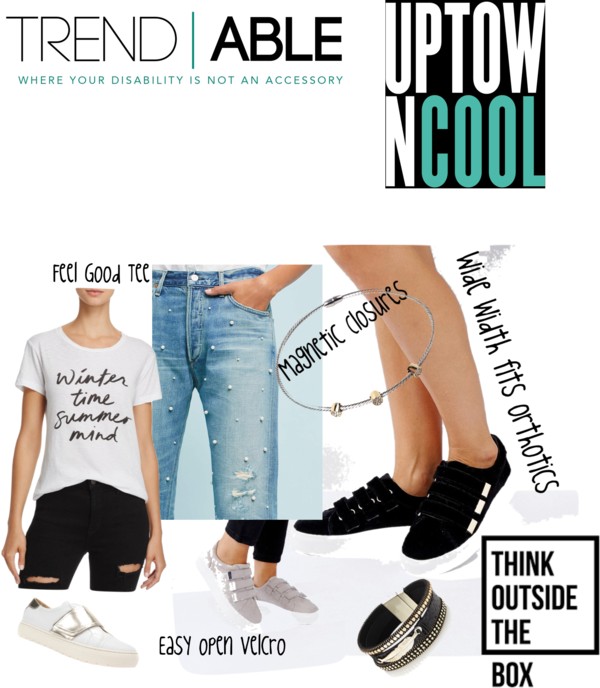 Is there a trend you're loving right now? Share it in the comments!