Warning: If you have foot-drop, there may be a risk of falling for some of the shoe styles highlighted in this post. We are not to be held responsible for any credit card injury or marital feuds that ensue.
Please note, I'm not a doctor or an orthotist. I've lived with foot-drop my whole life and find ways of doing the things I choose to do (including wearing cute shoes) using the abilities I have. I am simply using my knowledge and personal experience to help to empower others living with chronic conditions like foot-drop, to look and feel their best. So, please talk to your doctor if that's your thing, and don't sue me.
If you ask 10 people with foot drop what the best kind of shoes are for the condition, you'll likely get 10 different answers. The best shoes for foot-drop totally depends on an individual's condition, abilities, and whether or not they wear orthosis. Since Afos (ankle foot orthosis) and custom orthotics provide built in support (they do the heavy lifting) and are intended to help correct foot-drop, an individual with foot-drop who does not wear Afos or orthotics, requires a way more supportive shoe than someone who wears orthosis.
Of course, finding shoes that are supportive, comfortable, and also stylish takes work. But, first…
Foot drop is a condition that prevents you from being able to raise the front part of your foot due to a weakness or paralysis of the muscles that control your ability to lift the foot. It can significantly affect your ability to walk without tripping or falling and may drastically alter how well you can walk.
Foot drop can affect one foot or may impact both feet. This condition is often a side effect or symptom of another problem including but not limited to multiple sclerosis, Charcot Marie Tooth Disorder cerebral palsy, or stroke. Foot drop makes it difficult for you to flex your ankle or walk using the typical heel-toe pattern. Treatment of foot drop is dependent on its origin or cause. Exercise or activity to strengthen those muscles to sustain or improve your ability to walk is common. However, another conventional treatment may include the use of a light-weight leg brace and shoe inserts or ankle-foot orthotics (Afos). For tips and hacks on how to wear cute shoes with afos , go here.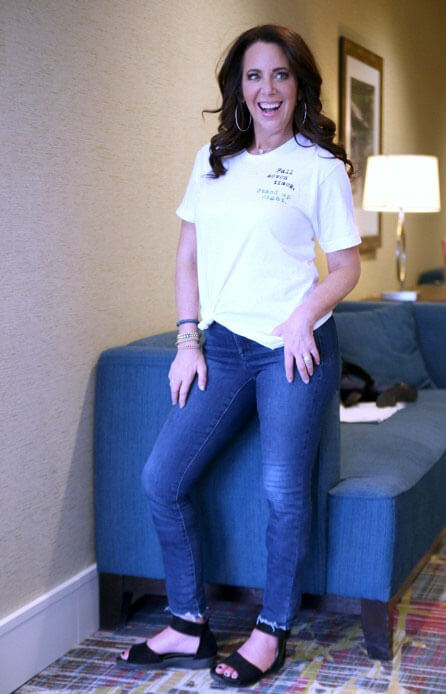 Stylish Shoes for Foot Drop Is Not An Oxymoron
Finding a stylish shoe that meets your needs is not for the faint of heart, In my post,
Not Your Grandma's Shoes
and
Boots Are A Bit$5,
I give examples of what to look for when you have foot-drop and wear Afos. But, what if you want stylish, comfortable, and supportive shoes and don't wear orthosis? After reading many shoe reviews by customers with foot-drop and articles by Podiatrist's and orthopedic doctors about the types of shoes to look for when you have foot-drop, there are 5 things to look. Here they are along with clickable links to some current styles that fit the bill:
#1 SHOES THAT ARE LIGHTWEIGHT
When you have foot-drop, everyday walking (especially when tired) can feel like you have a 20+pound ankle weight you're dragging. In order not to fall and trip over ever random object, people with foot-drop have to consciously lift their feet as they walk. Thus, the lighter the shoe, the easier this action becomes. Of course this can be tricky since supportive, comfort style shoes tend to be heavier and overly bulky (eg. Grandma on cover of doctor's office brochure). I love the lightweight shoe pictured above as well as some of these light weight shoes below:
#2 SHOES WITH A NEGATIVE ROCKER SOLE
Many people with foot-drop swear by shoes with a built-in rocker mechanism. MBT and other rocker style shoes are trendy with exercise fans but they are also great for people with foot-drop. Look for shoes with a negative heel rocker where the load from the forefoot is removed and relocated to the mid foot and rear foot. Here, the shoe turns up on the toe instead of being totally flat. Here are some cute shoes I found with a negative heel rocker.
#3 WITH SECURE AND FLEXIBLE STRAPS
One of the challenges of living with foot-drop and my neuromuscular condition called Charcot Marie Tooth Disorder (if interested, go here for more about me) is a lack of neuro sensation (not sure if that's an actual medical term) and the lack of an ability to feel where your foot is in space.
A Mary Jane style shoe with a built in strap across the top helps to keep your foot from slipping out of the shoe and offers a more secure (especially when the strap is adjustable) sensation. Traditionally Mary Jane style shoes give off a frumpy, unstylish vibe. But here are some updated styles I like:
#4 SHOES WITH ANKLE SUPPORT
Since people with foot-drop are more prone to falls and ankle sprains, a shoe with built-in ankle support is a no-brainer. There are many different styles of shoes with built in ankle support including tall boots, ankle boots, hi-top sneakers, and flats with ankle ties like the ones pictured above. See my Boots Are A Bit$% Post to learn what to look for when shopping for tall boots. But here are some of my favorite ankle high shoes in stores right now:
#5 SHOES WITH ARCH SUPPORT
As a leg brace wearer with foot-drop I buy any shoe that is stylish, comfortable, and fits in as many colors as they come in. Since my afos are supposed to provide me with arch support, I typically remove the insole in order to make additional room for my afos. But for people with foot-drop who do not wear afos or orthotics, (see our Afo fashion guide here if you are thinking about getting them) built in arch support is essential. There are a lot of comfort shoe brands selling styles that they claim mold to an individual's natural arches, but not all do and some are just plain out ugly. Here are some stylish shoes with arch support I'm loving:
CONCLUSION
Hopefully you found this post about the best shoes for foot-drop helpful. I would love to know what you think in the comments below. What type of shoes work best for your foot-drop? What are your favorite brands? I can't wait to hear from you! Also, don't forget to subscribe here and follow our Facebook and Instagram Pages where everyday we discuss new ways to look and feel your best with disabilities.
Xoxo
Lainie
Please note that there are affiliate links to stores and should you choose to use them, I may receive a small commission. This does not in any way effect the price you pay but it does help me to pay my website costs and to buy an occasional Starbucks skinny vanilla latte.