All AFO/orthotic wearers know how difficult it can be to find functional shoes for AFOs, and if you want style, then it can seem almost impossible. I can't tell you how many hours I have spent trying to find shoes that fit my AFO's that actually look stylish. I recall a particularly embarrassing situation when my brace got stuck in a pair of boots, and my mom and I spent over an hour in the store trying to get it out. The employees just stood there watching us struggle to get the brace out of the boot. This instance made me very frustrated and insecure, and made me think that there has to be a brand out there who makes shoes for people like me. Well, I've found just that, and I want to share it with the Trend-Able Tribe.
You may have already heard of the brand, it is called Billy Footwear. These shoes have completely changed the way I think about shoes. I now get excited when I need a new pair of shoes, instead of dreading it. Billy Footwear comes in many different styles and colors. They have low tops and high tops, boots, and more. They come in men's, women's, and kids' sizes and styles. I am 21 years old and am pretty small, so I am able to fit in both the kids and women's sizes. I love Billy Footwear for so many reasons and I wanted to share these with the Trend-Able Tribe.
I love how the Billy Footwear all zip; this makes it super easy to slip my braces in and out of the shoe. I can't tell you how long it takes me to put on other pairs of shoes. I always hate taking off my shoes anywhere I go, because it is such a pain to get them back on. Who wants their friends watching them struggle trying to put their shoes on, or who wants to feel rude while keeping their shoes on in a friend's house? But with Billy's, I am able to take them on and off wherever I go and don't have to worry if I can get them back on easily.
Another awesome thing about Billy's is that you can get your shoes in two different sizes without paying extra. If you're like me, I wear two different types of braces which makes finding pairs of shoes quite difficult. In the past, I have had to buy two pairs of the same shoes in different sizes just, so I can fit both of my braces, but not with Billy's. They have a video on how you can order two different sizes of the same shoe. Below are the two different braces I wear.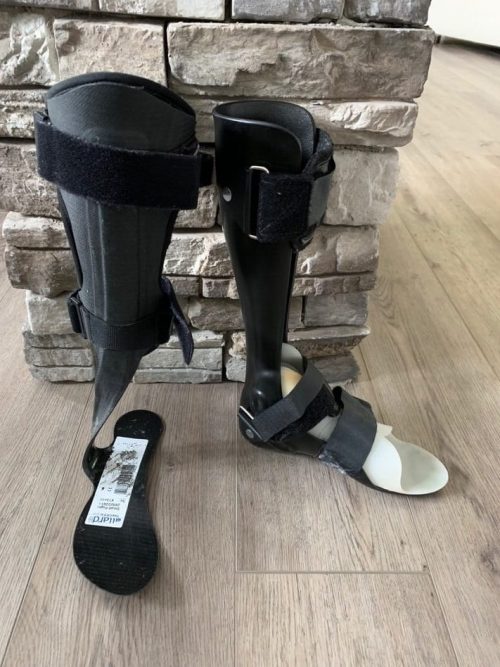 The zipper also makes it easier for my fingers. I have tremors in my hands, and zipping a shoe is definitely easier than trying to tie it. Billy Footwear has so many styles and colors for that it's hard not to fall in love. I have three pairs of Billy shoes and could literally buy their whole line of shoes. I appreciate that they have shoes for all occasions.
I am a junior in college, enrolled in a five-year accelerated occupational therapy program, and we have to present a lot in classes. I love how their shoes tie in with my professional outfits. Until I found Billy, I was always stressed about finding the right pair of shoes to help me look professional, while being functional with my braces, and Billy has allowed me to do this. As an OT major, I am on the floor a lot without shoes, and having shoes that make it easy for me to take my braces on and off quickly is truly amazing. Billy Footwear has helped boost my confidence, not only as an individual, but as an upcoming Pediatric Occupational Therapist. I can't wait to share this amazing brand with my future clients and am so excited to share them with you! So, thank you to Billy Footwear for creating such an amazing brand! You are allowing people like me to make their mark and leave a footprint in the world with your adaptive shoes.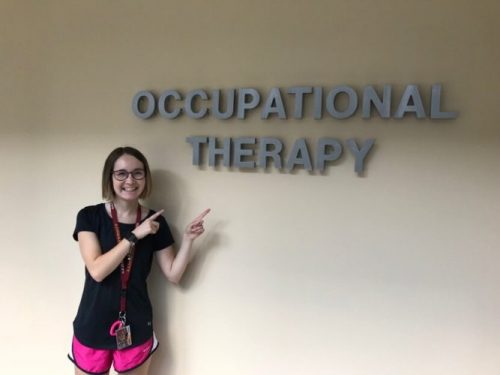 Below are links to the styles I have and love. Click on the images or bolted text to shop:
So, to the Trend-Able Tribe, I hope this makes your shoe shopping a little easier and less frustrating! Go leave your mark on the world!!!!!!