Intro:
Did you know that the number one cause of disability in the US is Arthritis? Don't  worry, I had no idea either. Arthritis affects more than 50 million Americans, which equates to 1 in every 5 adults and over 300,000 children in the US alone. That's A LOT of people.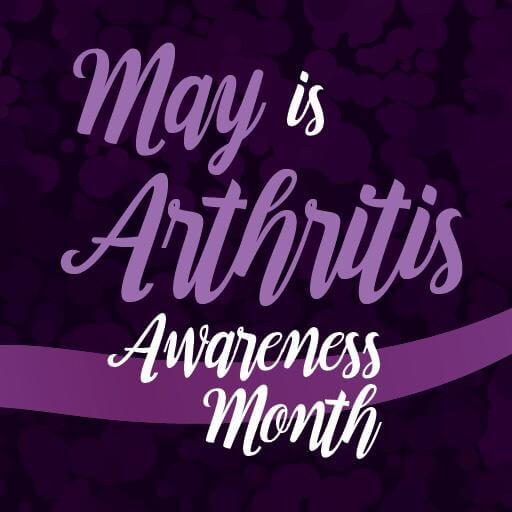 So, since May is known as National Arthritis Awareness Month, and many members of our Perfectly Imperfect Tribe members have RA (Rheumatoid Arthritis), I thought it would be the perfect time to learn more about the disease from someone actually living with it.
I met Effie about a year ago through a blogger's group of which we both belong. I've been inspired by her passion and dedication towards raising awareness and empowering others living with RA to live their best lives.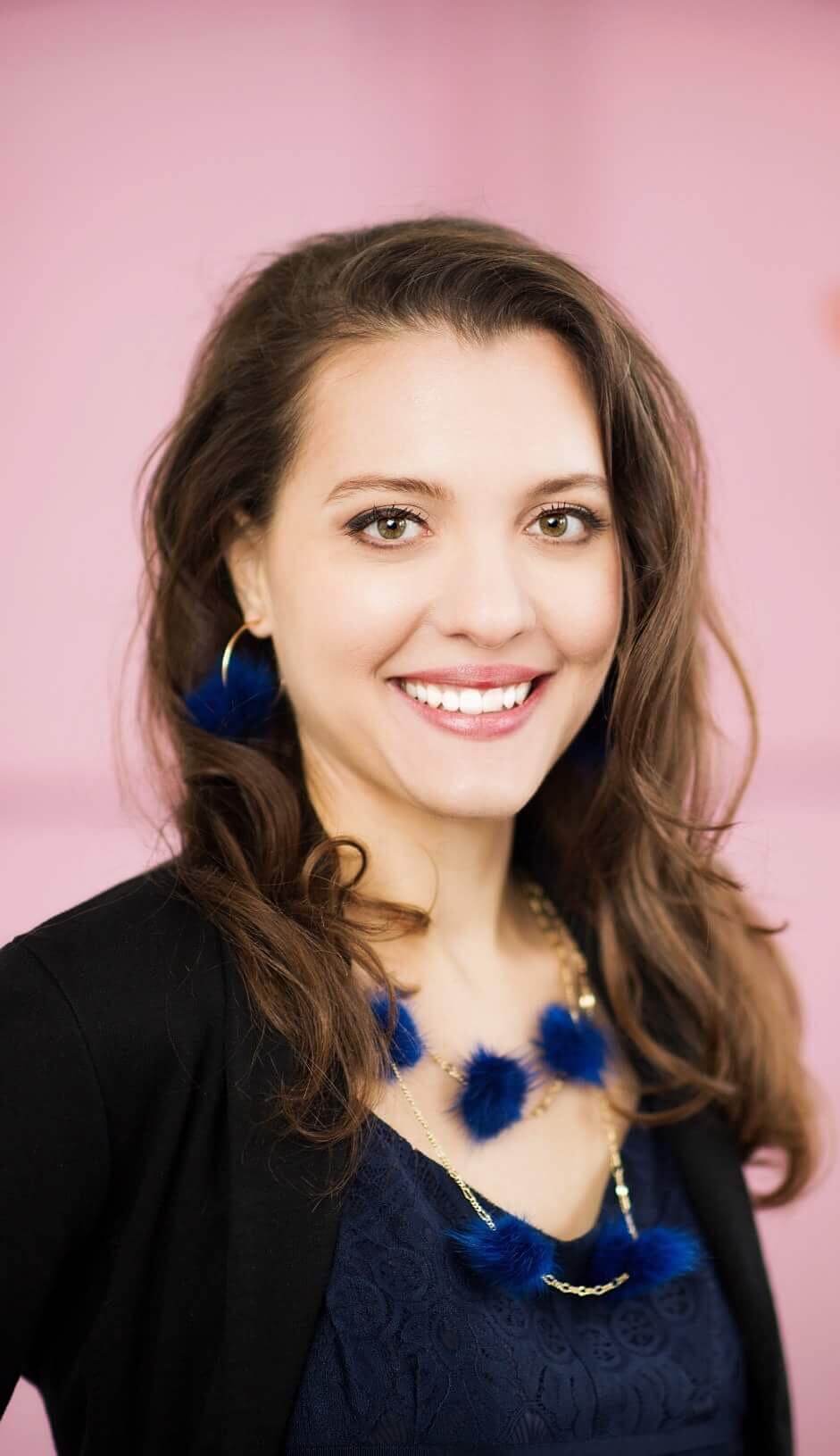 Effie is a 30 something blogger, advocate, health coach, and soon-to-be children's author living in the Windy City who was diagnosed with arthritis at the age of 18.
Since that time, Effie has used both her written and spoken voice to help raise awareness about the disease. She is an ambassador for the nonprofit Suffering the Silence and InvisiYouth Charity.  Additionally, she has done work with the Arthritis Foundation Greater Chicago Chapter. Effie is an advocate in her state capital and a crew member of Cure Arthritis. Effie's writing has been featured in Yahoo Lifestyle, Cure Arthritis, Health Monitor, Good Morning America's Capture Confidence Instagram campaign, and The Mighty.
In 2016 after having to undergo total knee replacement surgery, Effie decided to share her story and help others "rise above" autoimmune arthritis, chronic illness, and disability through her website, Rising Above RA. She is currently working on her first children's book for kids living with juvenile arthritis.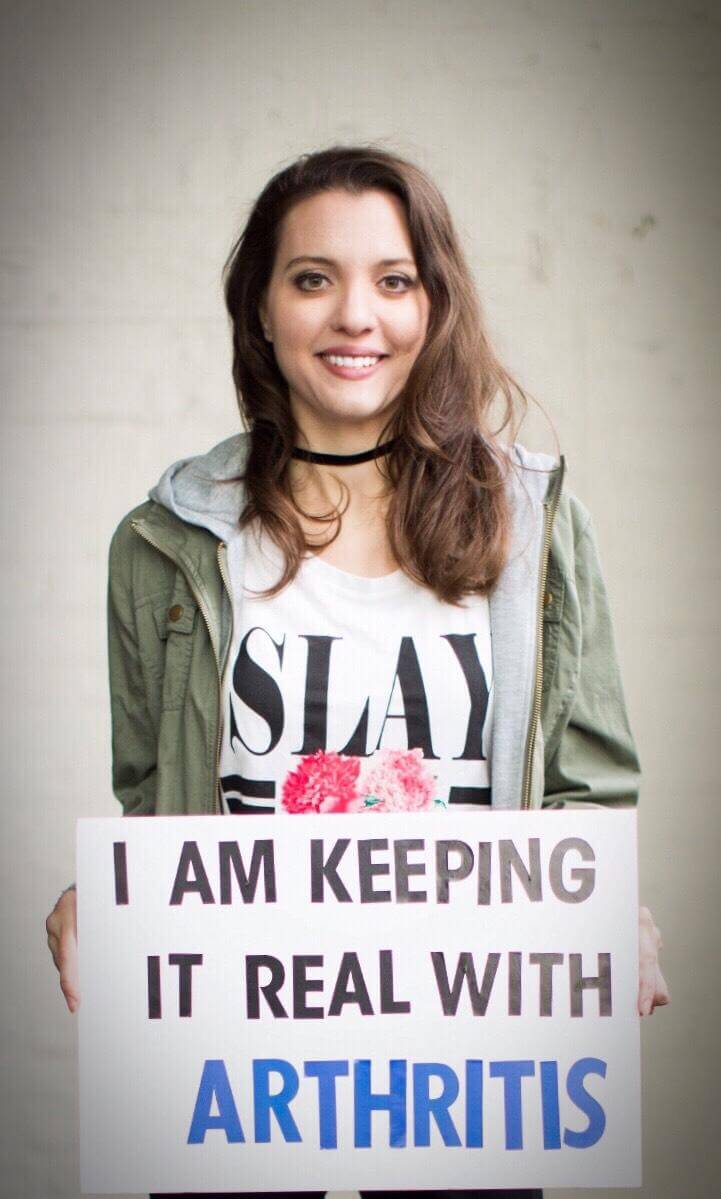 Hi Effie. What a great name. Is there a story?
Thank you! My full name is Efstathia and I was named after my grandmother (maternal side) who passed away at a young age.  I never got to meet her. I have a few other cousins named after her as well.
The meaning behind my name means "strong and well-built." The strong part yes.  The well-built part – eh – that's up for debate right now.  Ha ha!
So, what exactly is RA and how does a person get it ?
In the most simplest of explanations, rheumatoid arthritis is an autoimmune disease in which the body's immune system, which tends to protect the body from viruses, bacteria, and other foreign invaders, mistakenly attacks the joints.
Juvenile arthritis is the most common type of arthritis. This can cause joint pain, swelling, and stiffness. The same mechanisms are at play with that of adult RA. However, there are various types of JA.  Each impact a person differently depending on where they fall in each category. Researchers and doctors aren't sure of the exact cause of either of these, but there are many triggers such as viral and bacterial infection, genetics, food allergies, and sensitivities, and gut bacteria to name a few.
What are some of the signs of RA?
Each person is different and the signs and symptoms vary. What one individual has, the other may not. But, some of the most common symptoms are fatigue, night sweats, weight loss or gain, joint pain, swelling, tenderness or redness near the joint.
It's crucial to have a doctor experienced with RA who can diagnose it early as this is when treatment is most effective. Unfortunately, RA is often misdiagnosed and confused with other chronic conditions.
What's a typical day with RA like for you?
Right now things are fairly calm, but having lived with RA for over 14 years,  I know this can change in an instant. Although nothing has left me bedridden, I've had some minor flares this year, mainly gut related side effects from the antibiotics.
Even though I live with rheumatoid arthritis, I try to live despite of it and continue to do what I enjoy even if it has to be modified or done differently than before. Symptoms can get in the way.  There's no doubt about that.  However, putting the focus on them too much gives it power. That's when I find myself needing to do meditation more than usual, watch a funny movie or tv show, and be around people who lift me up rather than down.
Tell us about the book you're writing
The book follows Sophie who is 7 years old. I chose the name Sophie, which is derived from the name Sophia.  In Greek this means wisdom. It is Sophie's journey through all of the challenges and triumphs that come from being a healthy kid to a kid living with arthritis. The catch is that she's not a human character but an animal.
Childhood is meant to be enjoyed!  It saddens me when an illness like juvenile arthritis impacts young life. My hope is that Sophie's story helps children and their parents impacted by RA to realize that they are not alone and that it helps to educate the larger community.
If I can make the life of one, two, three or hundreds of kids happy through this book, then well, I've fulfilled my mission! My hope is to be able to one day donate copies to pediatric rheumatologist offices and hospitals worldwide.
There is a shortage of rheumatologist and pediatric rheumatologists.  So many people are left with having to wait months to be seen or, worse, no treatment at all. This goes for pretty much all forms of arthritis and I'm sure many chronic illness patients can relate. This is not something a children's book can necessarily fix, but promoting an overall conversation and the importance of this medical profession to thrive is crucial.
What do you do to look and feel your best?
I am a huge fan of self-care. Contrary to what people may think, when you're living with any form of arthritis, movement is essential for remaining healthy. I love to hike on trails, swim, and be active in nature as much as possible. Swimming makes my joints and body feel stronger. I also practice daily prayer and meditation. When I'm busy and have to miss my meditation time, it negatively impacts my entire disposition.
Other things I do to look and feel my best are to eat well, cook up healthy dishes, go for a massage or other forms of body-work such as acupuncture, osteopathic treatments, and reflexology. I am a huge fan of face and body care and makeup that is naturally based without harsh chemicals. I just bought a 100% Pure mascara, that I waited forever to buy.
Treating myself to simple things like that and having a piece of dark chocolate or healthy dessert with a very low amount of natural sweeteners is an instant pick me up. Oh, and I also love tea of any kind.
Favorite book:
This is a hard one. I am a huge fan of the
Twilight Series
. As a child, I had many favorites notably,
The Cricket in Times Square and Peter Rabbit
name a few.
Favorite movie/TV show:
There are so many! Some of my favorites – and I know I am forgetting a ton are – The Bachelor/Bachelorette, The Office, Jane the Virgin, Lost, Grey's Anatomy, Gossip Girls, Modern Family, Fresh Prince of Bel Air, The Golden Girls, The Simpsons. I also love movies like Back to the Future, Matrix, The Lord of the Rings, and Harry Potter of course.
What do you wear to boost your confidence?
Statement jewelry, earrings and necklaces are my thing. Before arthritis hit when I was younger, rings and watches I wore a ton.  Now my fashion taste has adapted and evolved as I have gotten older. Also, leggings or jeggings and a nice pair of
comfortable and stylish shoes
– yes, they do exist! I have actually found several pairs I love from your Trend-Able Posts on
Instagram
.
Other items that give me a confidence boost, are sundresses and rompers. They are cute and comfortable! If I am having an off day, the last thing I want to worry about is my clothing being too tight or constrictive.
Motto or favorite quote:
RA is tough but so am I!
How Can People Find You?