Does anyone else wish we could press fast forward on Summer 2020?
With camps & pools closed & all summer activities canceled due to Coronavirus, our only real respite from the claustrophobia of quarantining for months indoors is time spent "socially distanced" in the great outdoors. So of course, it's literally the most uncomfortable summer ever here in Michigan with weeks on end of 90+ degree temps & high humidity. Ugh! Can't we catch a break?
While prolonged heat & humidity exposure is typically not fun or comfortable for most people, the heat actually exasperates the symptoms of people living with chronic conditions & disabilities, causes extreme pain, & makes being outside feel unbearable.
Fortunately, there are many products that can help you stay cool in the summer heat. In addition to choosing lightweight clothing in breathable fabrics, (Read my what to wear in the summer heat with afos post here) here are some great finds that will help you to stay cool. Click on the photos & links below to shop them on Amazon.
 
STUFF YOUR BRA & WEAR COLD PATCHES

Have you tried stuffing ice packs inside your bra or leg braces? I know, it sounds ridiculous. But after freezing them, these tiny cloth backed ice packs provide about an hour of fabulous relief. Bonus, they're reusable.
There are also cool patches available that you can literally stick anywhere.
I'm definitely pro wearing masks to stop the spread of Covid, but having to wear them definitely ups the suck factor for those of with disabilities & heat sensitivity. A great hack for mask wearing is to buy gators (typically used for a sports) & keep them in the freezer before usage.
You can also purchase face coverings with built in pockets in order to insert a small ice pack before use.
Another easy way to keep is to carry a portable air conditioning unit, misting fan, or even a headpiece with a built in fan attached. These products are easy to throw in a tote for a day at the beach or a neighbors barbecue.
Cooling towels & blankets

Cooling towels are perfect for people suffering from heat intolerance due to disability (or pre-menapause in my case). They last for 3 hours and are great to take on the go.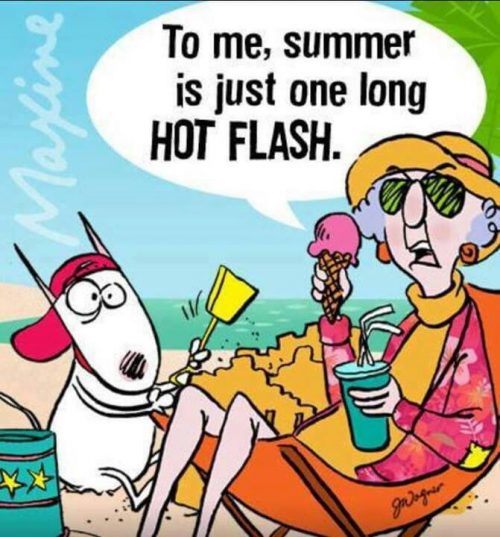 The above cooling products are just a sampling of many you can find to help you stay cool and comfortable in the summer heat. Click here to shop the above products & more on my Amazon Page.
Do you have a hack or product recommendation for beating the heat with a disability? I would love to hear from you in the comments below.
Xo
Lainie