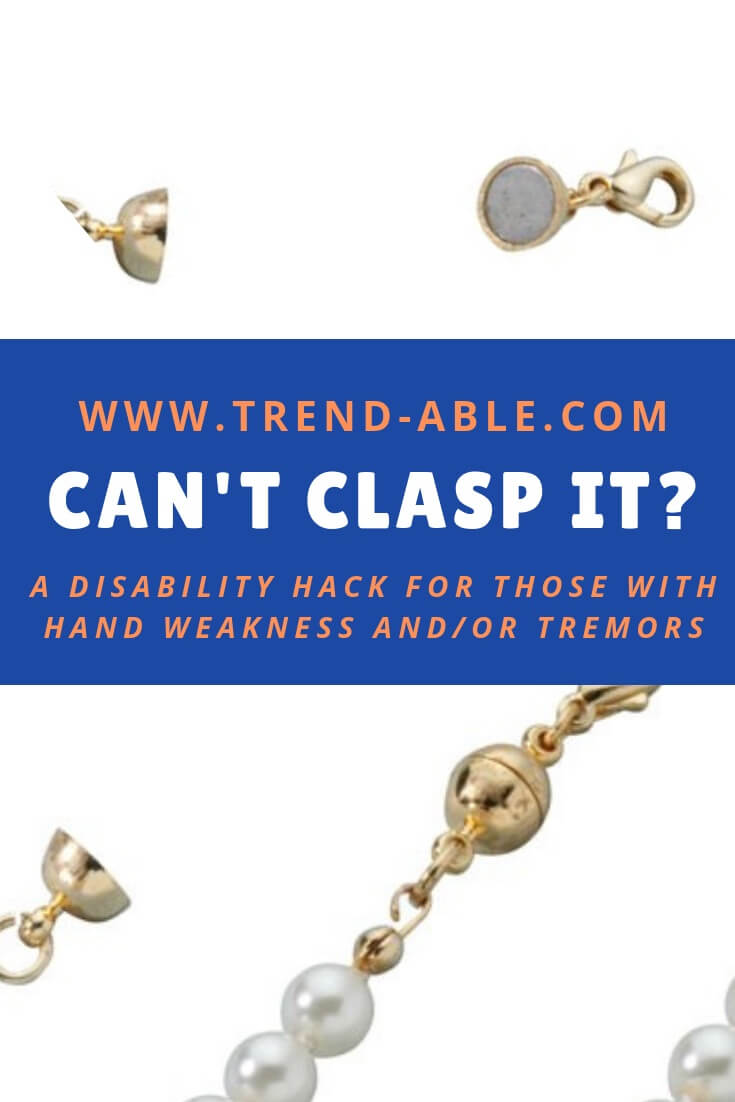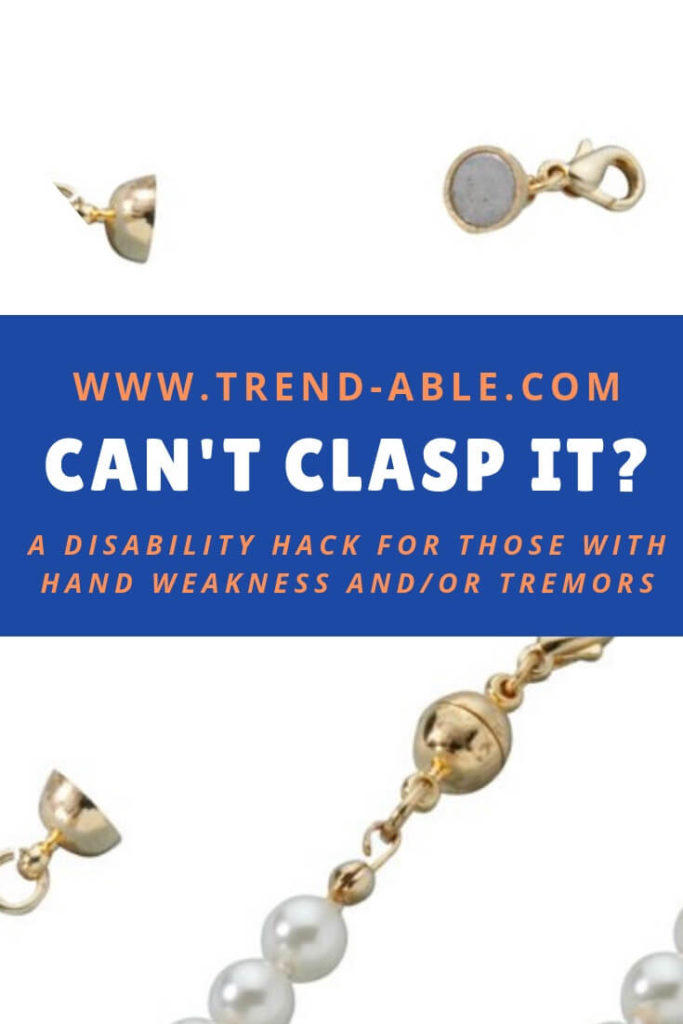 I like to layer chokers with longer style necklaces and pendants. Instead of relying on someone to help me take my necklaces on and off, I buy my magnet attachment clasps at the local craft store. When I explain that I have trouble with my hands, they are happy to put them on any necklaces I bring with me.
You can also buy "magnet jewelry attachment clasps" on Amazon. The magnetic clasps can be easily connected to any necklace or bracelet that has a traditional claw and loop clasp. I have begun attaching them to all of my mom's heirloom fine jewelry I inherited.
What are your favorite Tweaks?