Meet Amberly Lago!
Amberly is a motivational speaker, and author of True Grit And Grace: Turning Tragedy Into Triumph. She started her speaking career after her life was deeply altered and her world was completely changed in May 2010. While riding her motorcycle in Woodland Hills, CA, she was hit by an SUV and thrown thirty feet down a busy street. Her right leg took the brunt of the impact and was crushed almost beyond repair.
As a former professional dancer and athlete, Amberly was determined to walk again and to return to her work as a fitness trainer despite an arduous recovery process. After a lengthy hospital stay and 34 surgeries, doctors were able to fuse her leg together and repair her severed femoral artery despite the initial recommendation to amputate.
However, Amberly was diagnosed with a nerve disease called Complex Regional Pain Syndrome (formerly known as RSD) and now deals with chronic pain daily. This chronic pain has led her to develop positive, healthy ways of coping with pain and all the emotions that come along with it. Her journey has motivated her to pass these methods on to others in any kind of pain.
This life-altering experience inspires Lago to communicate how you can turn tragedy into triumph. She demonstrates how you can hit rock bottom and still find the strength to get back up. She instills hope to keep moving forward by sharing different tools and strategies that have worked for her.
She has contributed to magazines such as Shape and Fit Pregnancy and her book "True Grit and Grace" launches in 2018. She resides in Woodland Hills, CA with her husband, Johnny, and daughters Savanna and Ruby.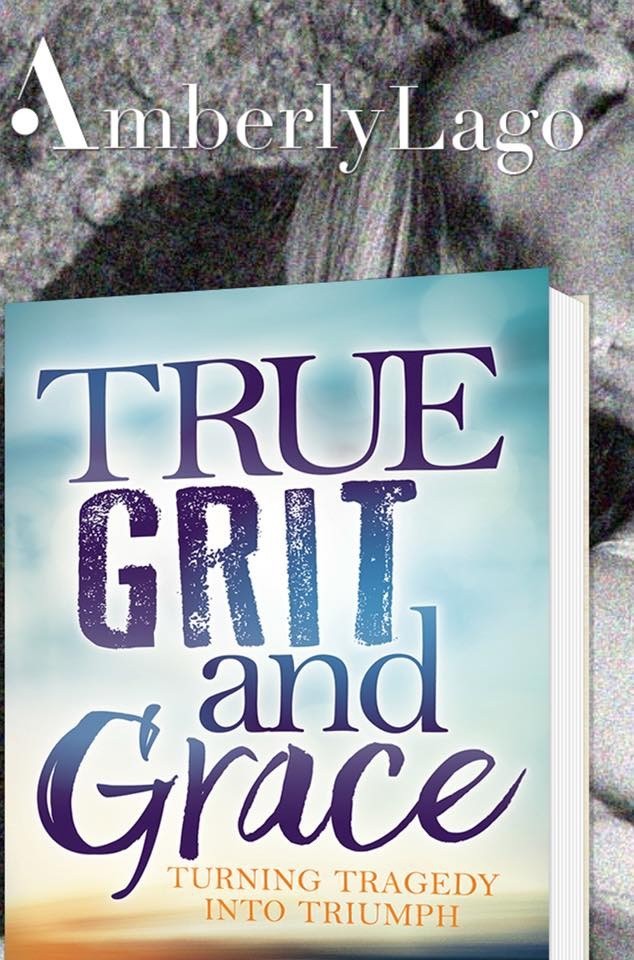 You have been through so much. When you were on operation #15, what did you tell yourself, and how did you get through it?
I have always been a positive person, but found it nearly impossible to be positive when I was in pain and staring down at my mangled leg. I could feel myself giving up and giving in to the pain, and in that moment, I thought about my beautiful children, my family, my friends, my clients, and realized I had better make a decision.
I could go down the road of despair or down the road of peace and happiness.
I immediately threw myself into a place of gratitude for all I did have in my life. Every time a negative thought crept into my mind, I replaced it with something I was grateful for.
I threw myself into physical therapy and stayed active with my fitness clientele.  Even though I couldn't physically train them at first, I could still create their exercise plans and coach them over the phone. Being of service took me out of my despair and gave me a sense of purpose and a strong feeling of connection.
What are your current physical challenges, and how do they impact your everyday life?
Aside from the damaged leg that doesn't work the way it should, I was diagnosed with Chronic Regional Pain Syndrome as a result from the trauma to my leg. CRPS is known as "the suicide disease" because it causes constant chronic pain. It's ranked highest on the pain scale and has no known cure.
At first I lived in denial and pretended nothing was wrong. Behind my smile, I was dying inside from physical and emotional pain. It wasn't until I accepted the fact that I had CRPS and what I call my "new normal" that I began to show myself the self-love and self-compassion I needed to start to feel better.
Every day my pain is a little different and what works for pain some days doesn't always work the next.  So I just keep trying, and doing, and praying. Although I can't run like I used to or work out quite the way I would like most days, I focus on what I can do, like hiking, dancing, and exercising.  And I excel at that. I don't let my disease define me and I certainly don't let it stop me from having an active lifestyle.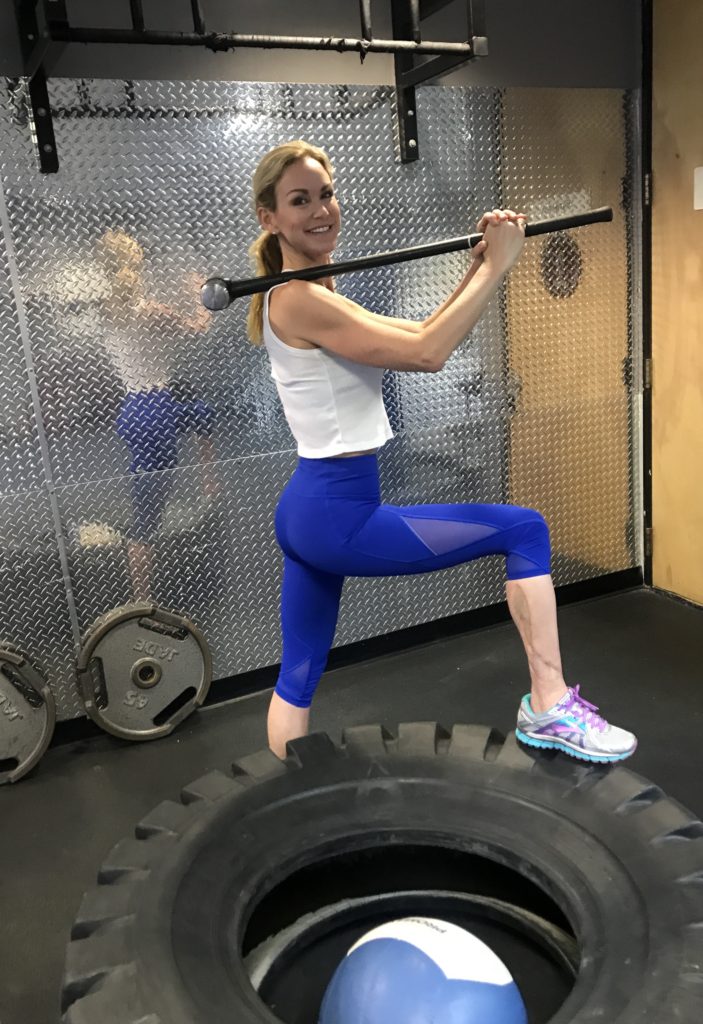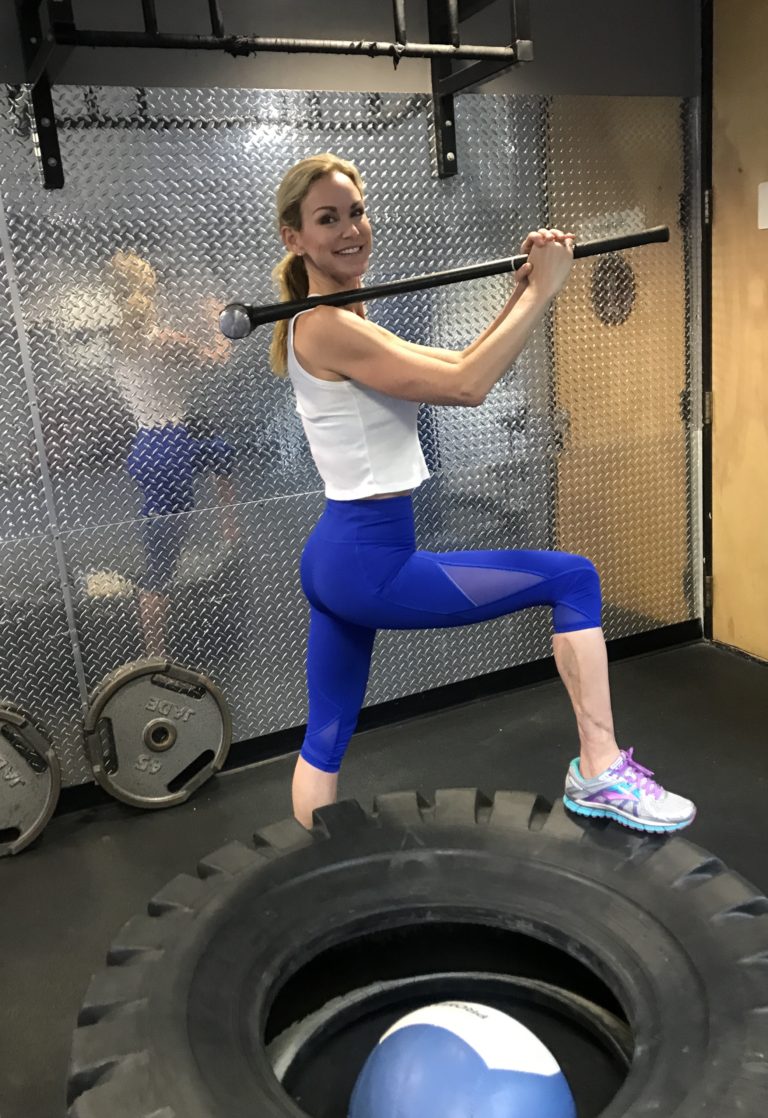 What do you wear that makes you feel confident?
I would say that I feel most confident when I am in my workout clothes. Just because my body is "broken" on the outside, I am still a determined athlete on the inside. I think one of my passions will always be fitness, and I love the way working out makes me feel.  So I pretty much live in my workout clothes.
What are some of your coping mechanisms for dealing with chronic pain?
When I am in pain, I go through my list of helpful tools. There is no particular order.
I practice mindfulness, meaning I do whatever I can to stop thinking about and focusing on my pain. I surround myself with positive people. No more doggy downers, only puppy uppers.
I count my blessings and practice gratitude.
I give myself permission to rest on a flare day, and remember that I am doing exactly what I need to do: I am recovering.
I eat an anti-inflammatory diet.
I am still learning to meditate.
I breathe deep breaths.
I pray…a lot!
What is your favorite physical activity?
Hiking at the beach with my daughter is my most favorite physical activity.
One of my favorite books is The Four Agreements by Don Miguel Ruiz
Do you have a personal motto or favorite quote?
"Out of suffering have emerged the strongest souls; the most massive characters are seared with scars." – Kahlil Gibran