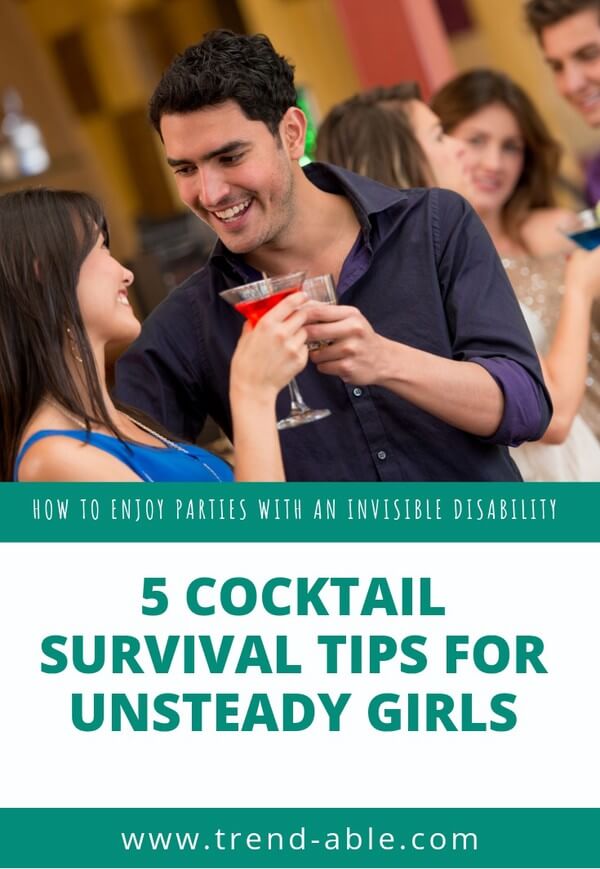 I love parties. Getting an evite or that rare old school paper invite in the mail, is exciting.
It always feels good to be included.
Most parties these days are casual. If a dress code is mentioned, it typically says "Saturday Night Snazzy" or something else implying "Look Like You Give A Shit" but anything goes.
But, getting the rare "Cocktail Party Attire" invite used to cause me great anxiety and stress. With an invisible physical disability I have worries most people never even think about.
What will I wear that will cover my AFO's? How long will I have to stand in place?
Will they even have a sit down dinner? How will I hold a plate and a drink?
Maybe it's age or planning ahead, but I don't stress as much anymore.