I am loving this summer and I just managed to sneak in a short late summer vacation.
Are you eeking out the last month of summer? Do you have a summer vacation planned?
Whether it's a day trip in the car, a weekend at a lake house, or a luxurious destination on your bucket list, planning well regarding clothing and accessories can make or break it for those of us with chronic conditions.
I have learned from past traveling mistakes & figured out that there are some seriously essential choices that can make or break a trip. In other posts I've talked about packing an emergency orthotic foot & pain kit (see my blog, Things Only A Girlfriend with Neuropathy Will Tell You About Neuropathy).
The following looks are all hand & leg brace friendly, as well as flattering on many body types. They're on trend, easy to pack and will keep "perfectly imperfect" women, perfectly comfortable:
On my initial travel day, I must wear a 1.super soft tee-shirt. MUST. And since temperature is always a thing, I always have a 2.soft cardigan for layering. Self-explanatory is my need for no-wrinkle pull-on travel pants (note, my "no zippers on travel day rule"). These 3. pants by Athleta are amazing. They are designed with travel in mind, are breatheable, stretchy & super cute on.
I always, always, travel with a 4. crossbody bag that has an optional handle & 5. comfy (removable insole and/or extra wide width) sneakers.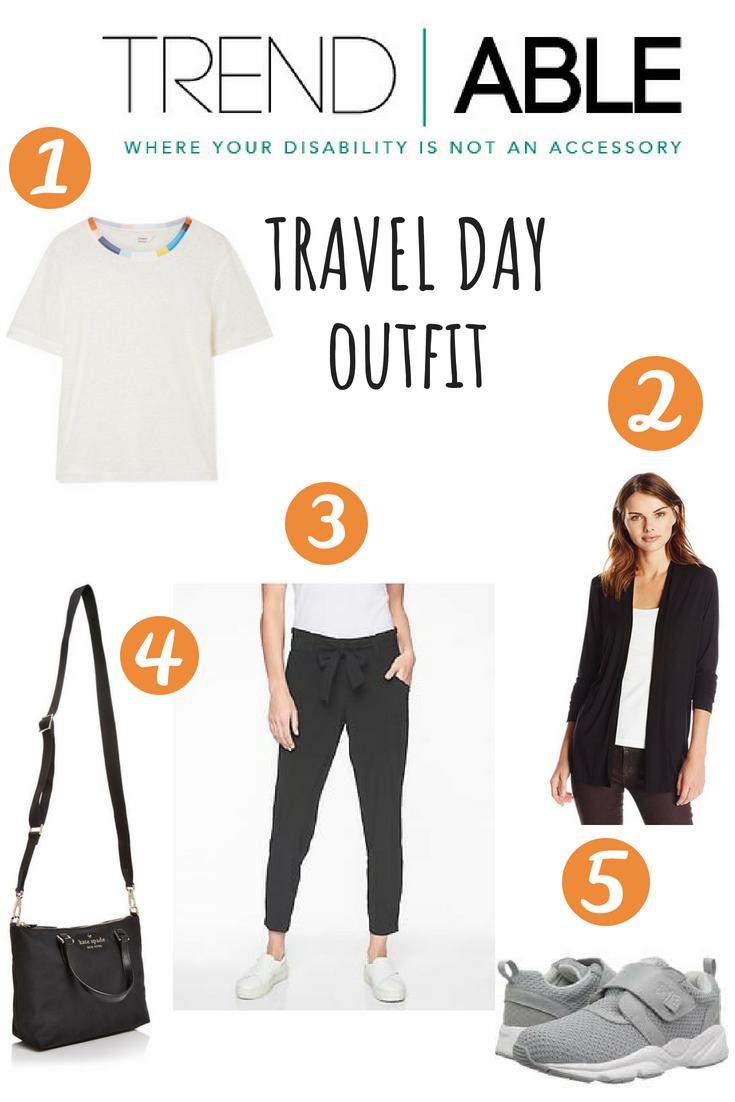 I'm normally a planner, but I really love chilling (preferably with a mojito in hand) on vacation & having no agenda.  It's smart to have a day into evening outfit; I typically pack a 1. maxi dress, something soft and easy to wear all day that I can bling out later on. Maxi dresses are easy to wear (even if you're short) and cool to wear when eating a casual outside lunch outside and strolling around a small town.
I am really trying to get my water in and having a water bottle with me makes a difference. But not all water bottles are created equal and this is 2. one of the best water bottles I have found for someone with difficulty manipulating their hands (straw included!) and who needs cold drinks to stay cold.
Here are my choices for a 3. sun protective hat for the day, 2 different cute afo friendly sandals (4. flat Mephistos  and 5. platform FLYs) and 6. stuff-in-your-bra ice packs – a true lifesaver sometimes.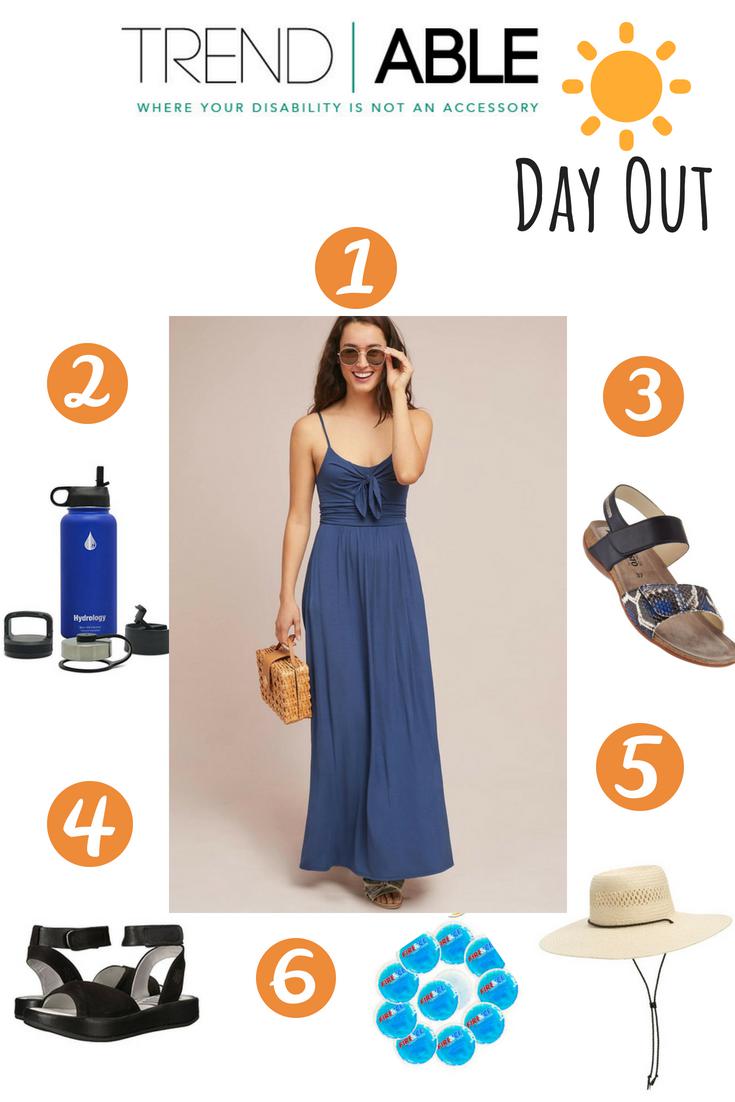 Ahhh relaxing at a pool or beach is what "vacation" is all about. Although navigating them isn't always easy when you have a chronic condition, once you're settled, there's nothing better than being poolside (with pre-mentioned mojito) and a can't-put-down summer book in hand… I love to use an 1. easy on/off jumpsuit as a swim cover-up and thought this lightweight one was super cute. Throw on a great sun hat, a pair of adjustable sandals, either 2. flat or 3. platform, and 4. a great sunscreen, and I'm good to go.  Extra points for my hubby when he offers to put it on me without me having to ask!
I always pack a recycled bag (like from Athleta or Lululemon) to store my afos/leg braces and pack it inside a 5. large waterproof beach tote. See my No Stairway in Heaven post to learn other tips for resort pools.
I recently discovered these 6. in the pool socks which unlike other aqua type socks, are not that difficult to put on and will keep your feet protected in the pool and lake/ocean.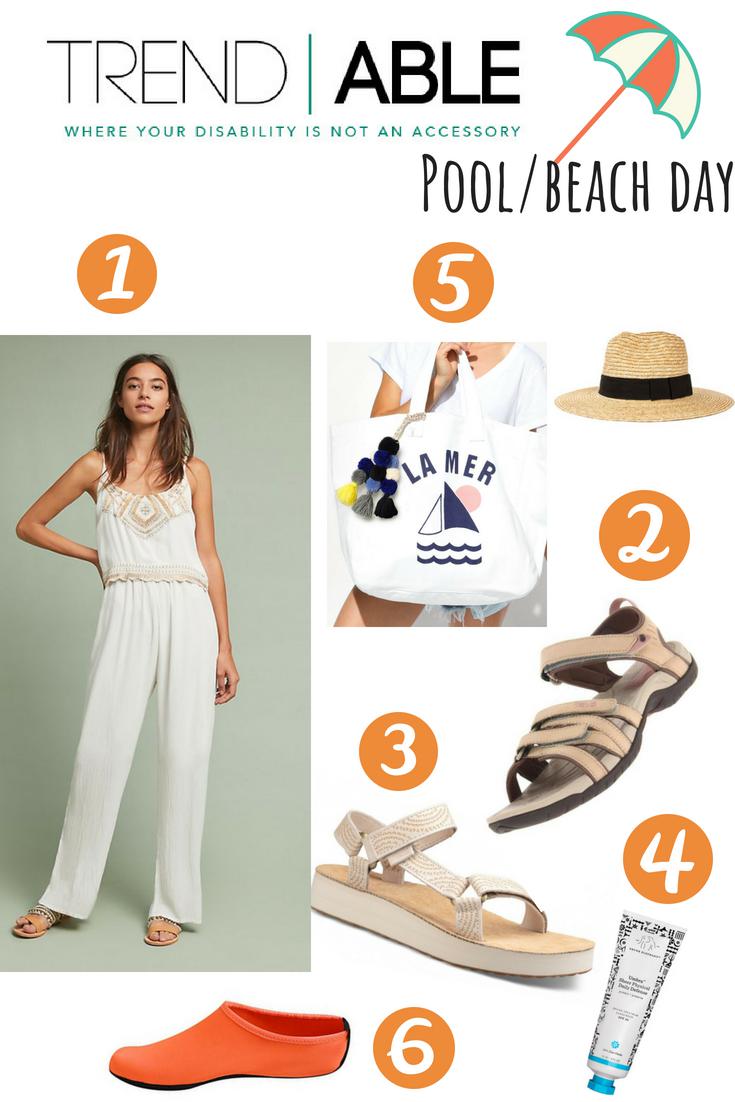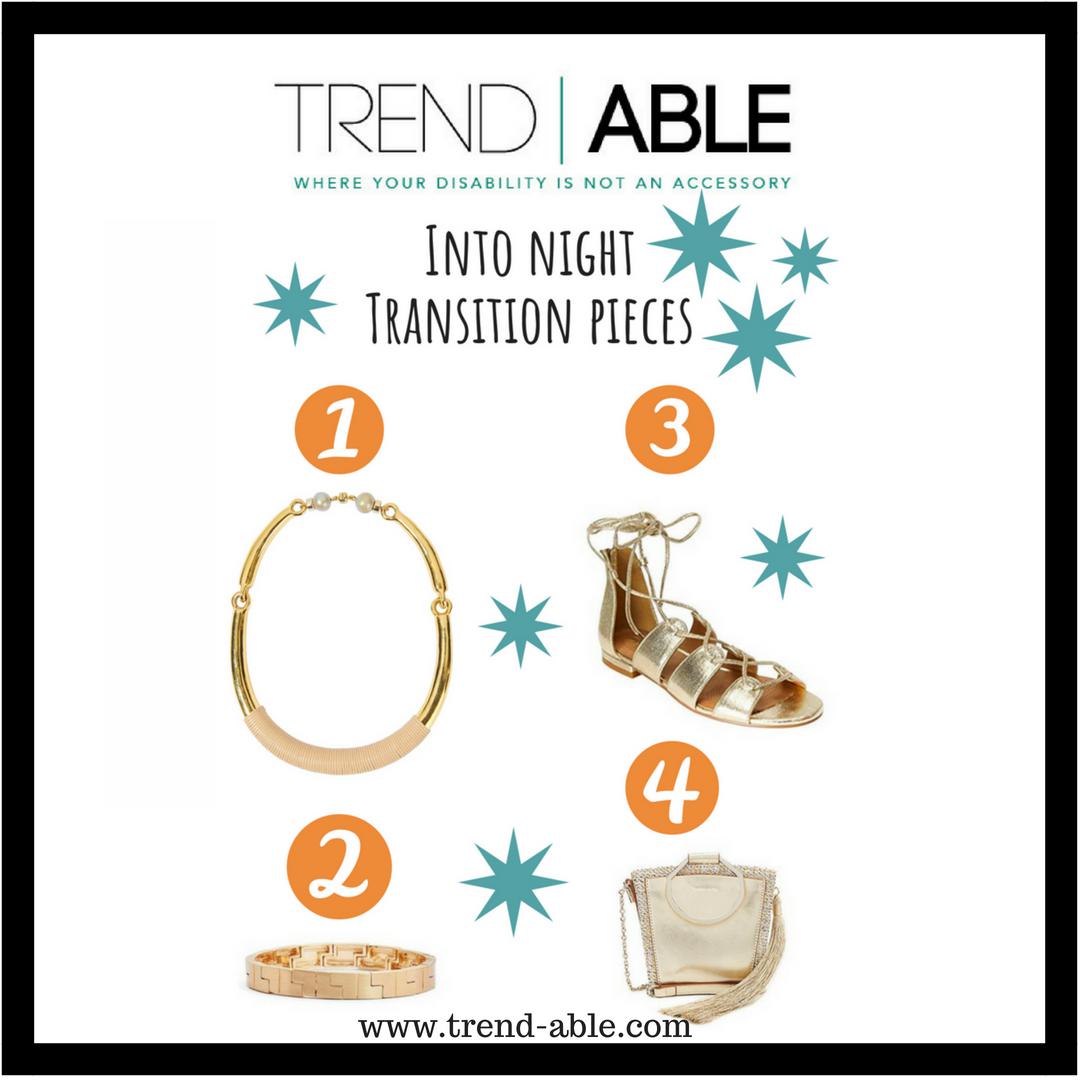 I'd love to hear any of your suggestions and thoughts about travel outfits and gear in the summer!
Hugs,
XO,
Lainie