About Cori Fischer
Cori Fischer is a college sophomore studying to become an occupational therapist and a part-time intern at Trend-ABLE. Cori has a movement disorder that affects her legs and hands, making everyday tasks difficult. Despite her various physical challenges, Cori epitomizes positivity and perseverance.
The following 3 hacks Cori found on Amazon have helped to make her life easier and better and she wanted to share her finds with Trend-Able's perfectly imperfect tribe. I hope you enjoy Cori's Post.
Xoxo
Lainie
PS. We added a bonus Tool at the end so keep scrollin'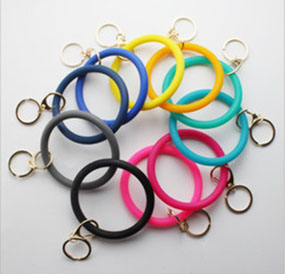 I didn't realize that carrying thin objects, like keys, can be challenging to those with fine motor challenges. I have found that holding keys can be especially frustrating. It's not that I can't hold onto keys, but if your fingers tremor and spasm, this can be difficult.
So, I was pretty excited when I discovered these giant silicone key rings that are easy to grasp and hook on to things like your keys and wallet. They come in a variety of different colors and are very easy to hold on to. They are reasonably priced, ranging from $8-$20. You can find them on Amazon.com. I love that these rubber rings can slide over your cane, forearm crutches or walking aid, making it easier to carry when on the go. You can also hook a little wallet/change purse onto the ring if you do not want to carry a purse. Carrying your keys/accessories does not have to be a source of frustration any longer!
Having a disability is hard and is even tougher when you have issues with fine motor skills involving your hands. Being a teenage girl with a movement disorder and keeping up with self-care can be challenging, especially when it comes to plucking hair on your eyebrows and face. Thankfully, I have found a product called Flawless that is truly making my self-care much easier. This product is like a big pen, so is super easy to use compared to a pair of thin tweezers.
I know what you're thinking, this can't be true, and it has to be a fake advertisement; I know I did. But then I saw the reviews and knew I had to at least try it. And let me tell you, it really does work! Flawless removes hair instantly and is painless! There are many types of Flawless to meet different needs. There is the Flawless Brows, which I have and think it is absolutely amazing! They also have Flawless Body, Flawless Dermaplane, Flawless Legs and Flawless- which is for facial hair. I also have this one and it works very well. All of these run on batteries so are super easy to operate. They even come with a cleaning brush!
This new hair removal product is not just amazing but also quite reasonable! You can get it here on Amazon.I Who knew that looking "flawless" could be easy, even when you have a disability?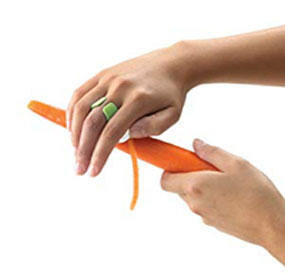 Another great item found on Amazon is a finger peeler like this. This peeler makes all the difference in the world in the kitchen. Having to peel vegetables or fruit can be very time-consuming, frustrating, and dangerous when you have fine motor issues. This peeler fits on your finger like a ring, so you don't actually have to hold it. Then you just move your hand and the peeler glides across whatever you are peeling. Peeling food does not have to be frustrating anymore!
Bonus Tool: Scalp Massager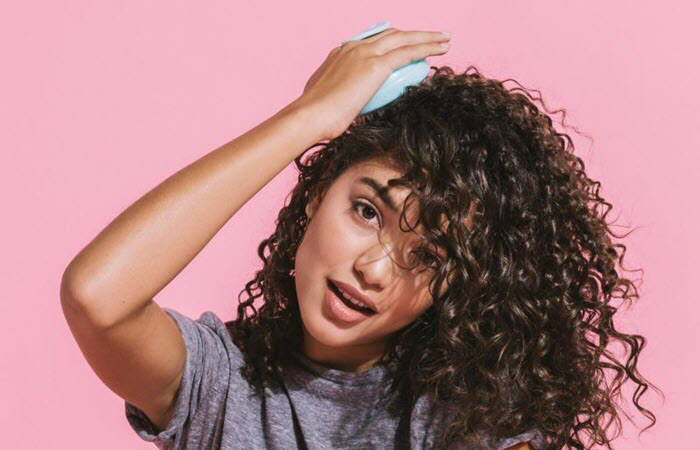 Joy from the Hereditary Neuropathy Foundation recently discovered this scalp massaging tool. She says, "I saw this posted in a FB group and decided to try it.  It's fantastic! My fingers are getting worse, but with the ergonomic handle I was able to get the second-best scalp massage when I washed my hair today! Of course, nothing beats the massage at the hair salon, but this is an awesome substitute.
Have you tried any of the tools mentioned in this Post? Do you have a favorite tool that makes your life with a disability easier? Let us know in the comments section below.