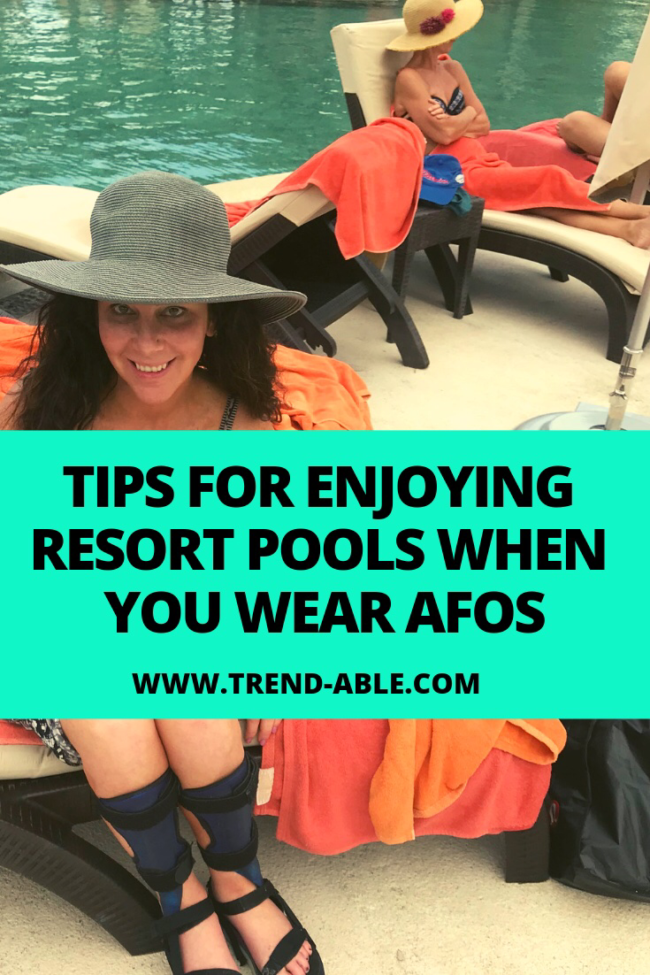 The fantasy of a tropical escape from the freezing winter is what powers many people through another 4 inches of snow to shovel, or their extra long commute home from work on ice covered roads.
My husband and I love going to all-inclusive resorts in Mexico. The weather is always perfect, and we get to truly relax without having to really plan or think.
For us, one of the best parts of getting away is the planning; It's our vacation foreplay. We love using sites like Tripadvisor to scan through photos and traveler reviews.
This year we chose the Secrets Akumal Resort in Riviera Maya. The resort was breathtaking and lived up to its many 5-star reviews. The service, beach, entertainment, and even the food was amazing.
But, our favorite part of any resort, the main pool, was missing an essential element… A WAY TO GET IN & OUT.
I have since learned my lesson. Here are a few resort tips for sunbathers with physical challenges: